por
Lisa Chamoff
, Contributing Reporter | May 27, 2019
From the May 2019 issue of HealthCare Business News magazine
Customers are requesting the ability to respond to patient alarms on their mobile devices and provide decision support capability, said Ajay Parkhe, General Manager of monitoring solutions for GE Healthcare.
GE Healthcare also launched Mural, a virtual care platform that prioritizes a clinician's attention to the most critical patient cases to help reduce time to intervention and digitizes established hospital-⁠defined care protocols to help reduce variation in care delivery. The Mural solution's customizable and modular design can
support various care models by bringing together patient monitoring and imaging data, EMR information and a patient video feed, along with near real-⁠time clinical decision support. The solution can be leveraged across a care area, hospital or an entire health system.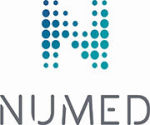 Numed, a well established company in business since 1975 provides a wide range of service options including time & material service, PM only contracts, full service contracts, labor only contracts & system relocation. Call 800 96 Numed for more info.

"Clinicians can determine which patients are high priority and more likely to need support. These tools help clinician effectiveness and allows the clinician to be at the right place at the right time," Parkhe said.
Infinium Medical
Last year, Infinium Medical began selling two new patient monitors in the U.S. One, the Omni (K), is a basic, five-parameter monitor that measures blood pressure, ECG with arrhythmia detection, motion tolerant SpO2, temperature, and respiration rate. With a high-resolution, 10.5-inch touch screen display, it is designed for outpatient centers.
The company's Omni III, for general floor or surgery suites, comes with a high-resolution, 15-inch touch screen display.
Both models can measure end-tidal CO2, anesthetic agent measurement, cardiac output and invasive blood pressure with added plug-in modules, said Suleyman Bilgutay, managing partner at Infinium Medical. Both models have an HL7 communications protocol and are compatible with most EMR systems.
Nihon Kohden
At HIMSS 2019, Nihon Kohden released the NK-HiQ Enterprise Gateway, which consolidates the company's patient monitor applications, such as a pager application that routes alarms to clinicians and an HL7 application that routes information to the EMR, onto one server.
"Previously, each of the seven different applications and extensions we provided to hospitals required its own server," said Harsh Dharwad, chief technology officer for Nihon Kohden. "That creates its own challenges."