From the October 2020 issue of HealthCare Business News magazine
The future is a system with tools that make it simple, fast and practical for radiotherapy teams to evaluate the need for adaptation, and adapt and QA patient plans, as necessary, while the patient is on the table. High-quality imaging is needed to help users see with greater clarity and identify changes for which replanning is clinically beneficial.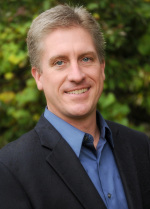 Data is the new frontier. Systems must be able to handle rapidly increasing amounts of data — images, contours, dosimetric constraints and complex treatment plans — and there are increasing handoffs between various systems in a radiotherapy department to integrate the whole process. All this data creates artificial intelligence (AI) and machine learning-based innovation opportunities in the atmosphere of value-based healthcare, where there's increased demand to show evidence of improved outcomes.

Quest Imaging Solutions provides all major brands of surgical c-arms (new and refurbished) and carries a large inventory for purchase or rent. With over 20 years in the medical equipment business we can help you fulfill your equipment needs

The future of online ART is automated, standardized, and personalized patient treatments. A new standard of imaging, integration and workflow automation that uses AI to optimize the wealth of data will enable clinicians to automatically monitor every patient, and help radiotherapy clinics of all sizes deliver rapid, safe and effective treatments for improved patient outcomes.
About the author: Corey Lawson is the vice president of product strategy at Accuray.
Back to HCB News