By Corey Lawson

For more than 100 years, clinicians and researchers have leveraged the power of radiotherapy to prolong life, and improve quality of life, for cancer patients.
Key to accomplishing this goal is precision and accuracy in dose delivery. While significant improvements have been made over the years, online adaptive radiotherapy (ART) that is simple and efficient to perform in daily clinical practice has been elusive. It has remained a time-intensive, highly manual process requiring a significant investment of clinical resources, prohibiting widespread adoption in radiotherapy practices. As this concept becomes a reality, it will bring a paradigm shift in radiation delivery and patient outcomes.
Why is this problem hard to solve despite being well understood? It's about patients, providers and payors.
One inherent challenge to online ART is accounting for changes in patient anatomy that may occur between the radiation treatment planning and delivery, and/or over the course of treatment. Image-guided radiotherapy (IGRT) has become the norm for patient set-up to improve visualization of the target and normal tissue, but imaging is only one part of the equation. To fully account for anatomical changes the treatment plan may need to be replanned based on the daily image. The replanning process, including associated quality assurance (QA), must occur in a short enough period that further anatomical change doesn't invalidate the new treatment plan.
Processes and staff availability are also challenges, so it's important to be able to distinguish when to adapt and when not to. The radiotherapy treatment process is complex; many people are involved in a series of numerous distinct activities that takes multiple days before the first fraction is delivered. Potentially labor and time-intensive, modifications to the treatment process for anatomical changes that require treatment adaptation typically cannot be performed quickly enough for the patient to remain comfortably on the table.
Finally, current payment models in the U.S. do not incentivize the use of ART. With the passage of anticipated value-based healthcare delivery models, such as RO-APM (Radiation Oncology Alternative Payment Model), this will change. ART directly supports the key priority of value-based care which economically rewards treatment quality and efficiency to improve patient outcomes.
Looking forward
Significant scientific and technological innovations in radiation oncology treatments enable clinicians to better control tumors and provide long-term management of cancer with fewer side effects. Online ART can make a difference with new treatment tools and protocols to deliver optimal patient outcomes.
The future is a system with tools that make it simple, fast and practical for radiotherapy teams to evaluate the need for adaptation, and adapt and QA patient plans, as necessary, while the patient is on the table. High-quality imaging is needed to help users see with greater clarity and identify changes for which replanning is clinically beneficial.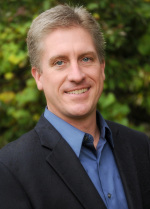 Data is the new frontier. Systems must be able to handle rapidly increasing amounts of data — images, contours, dosimetric constraints and complex treatment plans — and there are increasing handoffs between various systems in a radiotherapy department to integrate the whole process. All this data creates artificial intelligence (AI) and machine learning-based innovation opportunities in the atmosphere of value-based healthcare, where there's increased demand to show evidence of improved outcomes.
The future of online ART is automated, standardized, and personalized patient treatments. A new standard of imaging, integration and workflow automation that uses AI to optimize the wealth of data will enable clinicians to automatically monitor every patient, and help radiotherapy clinics of all sizes deliver rapid, safe and effective treatments for improved patient outcomes.
About the author: Corey Lawson is the vice president of product strategy at Accuray.