por
Sean Ruck
, Contributing Editor | September 16, 2020
From the September 2020 issue of HealthCare Business News magazine
One key decision was to move patients from one of their hospitals to another in order to keep those under care safe from further problems that a COVID infection could cause. In all, over 800 patients were moved between hospitals during the outbreak.
The virus peaked in April and by mid-April, Northwell COO Mark Solazzo gathered the team to get everyone thinking about recovery. The conversations covered topics like determining how to cohort patients in order to be able to bring back elective procedures in pandemic-free facilities. "We focused early on to isolate places to make them as COVID-free as possible, so that we could restart our physician practices," said Drummond.
Another positive Drummond points to is Northwell's chief procurement officer, Phyllis McCready. "She has a lot of experience and she and her team like to be prepared." Drummond says that McCready is an advocate for stocking deeper than just what the organization might immediately use, instead opting for the emergency preparedness that Northwell does so well.
While there were some reports of price gouging from vendors, Drummond didn't see it at Northwell. "Our suppliers, who we've had long relationships with did the best they could. Prices never went up. We didn't experience a shortage beyond having a few days where we had to have extended use within the CDC guidelines. Instead, it was just a slowdown in the supply chain," she said.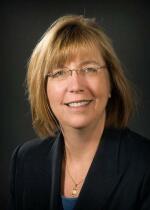 Northwell continues to tweak their planning based on the experience and on Governor Cuomo's guidelines. Under the guidance, it's recommended that every hospital has a 90-day supply of PPE. Drummond says Northwell took a look at the burn-through rate of their PPEs to determine what they'd need. "We usually run about a 100k-square-foot warehouse. We have a plan to move into a 350k-square-foot warehouse. Four million masks take up a lot of room."
Another learning experience has been the real-time experiment of having some employees work from home. Drummond says Northwell is absolutely taking a close look at that and how the organization can incorporate that into its plans going forward.
Back to HCB News