por
Lauren Dubinsky
, Senior Reporter | July 08, 2019
From the July 2019 issue of HealthCare Business News magazine
Currently, physicians and midwives feel the mother's stomach to determine the position of the baby to check for breech presentation, but the sensitivity and accuracy of this method depends on the practitioner.
"It is well recognized that a significant proportion of cases of breech presentation are missed using this method," said Gordon Smith, professor of obstetrics and gynaecology at the University of Cambridge and chief investigator of the study.

1st FDA Approved Handheld Wireless Ultrasound Probe.Currently being used to fight COVID-19 in Wuhan China, South Korea, & within the USA.Features include Lung Ultrasound Scanning, & PACS Compatibility. ( CONTACT US TODAY TO RESERVE INVENTORY )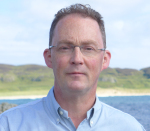 Smith and his research team performed screening ultrasound exams at 36 weeks gestation in 3,879 women having first pregnancies in England. They diagnosed 179 women with breech presentation, but in 55 percent of the cases there was no prior suspicion that the baby was in the breech position.
The team also considered the cost of additional ultrasound scans and found that if £12.90 was charged per scan, it could be cost-saving for the National Health Service.
Smith explained that the cost of ultrasound significantly varies based on the country and the complexity of the scan. A complex ultrasound scan cannot be performed for £12.90, but it might be possible for midwives to perform a presentation scan using a point-of-care ultrasound.
"I think that it is likely that point-of-care ultrasound will replace clinical examination to detect breech presentation," he added. "The time horizon will depend on the technology. If there was a simple probe that could Bluetooth connect to a smartphone and which did not carry huge costs, I could see this becoming quite widespread within five years or less."
Dr. Stephen T. Chasen, maternal/fetal medicine specialist at Weill Cornell Medicine and NewYork-Presbyterian, believes that routine ultrasound could avoid undiagnosed breech presentation.
"Most obstetricians have ultrasound in their office," he said. "Unlike detecting fetal abnormalities, determining fetal presentation with office ultrasound is well within the training and expertise of general OB-GYNs, and implementing such a protocol would generally not require outside referral."