por
Lisa Chamoff
, Contributing Reporter | May 13, 2019
From the May 2019 issue of HealthCare Business News magazine
The device can store up to 500 readings and the test data can be downloaded to a computer via a USB connection, which can also be used to update the device. The device is built with a rechargeable lithium battery.

Quest Imaging Solutions provides all major brands of surgical c-arms (new and refurbished) and carries a large inventory for purchase or rent. With over 20 years in the medical equipment business we can help you fulfill your equipment needs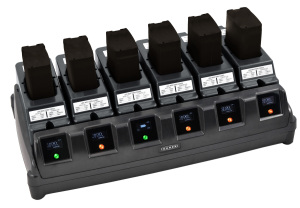 Cadex
Cadex has been working to help healthcare providers get the most life out of the rechargeable batteries for their portable equipment with battery analyzers, which display battery state-of-health.
"A report says that we're throwing out a million good batteries a year," said Isidor Buchmann, chief executive officer of Cadex. "And still, up to 50 percent of service calls in hospitals are related to battery issues."
The company will soon release the Universal Diagnostic Charger that reveals state-of-health of smart batteries, used in devices such as defibrillators and patient monitors. Battery status will be stored in the Cadex Cloud, a web-application database.
"Each time you service a battery, the diagnostic charger will read the capacity, take a snapshot of the remaining charge and hint to pending service, such as calibration," Buchmann said. "Capacity is the leading health indicator, and with the Cadex Cloud, the fleet supervisor can predict when a battery should be replaced." This improves system reliability, reduces operating costs and lowers environmental harm, as fewer batteries are replaced.
Beta testing for the Universal Diagnostic Charger is starting soon.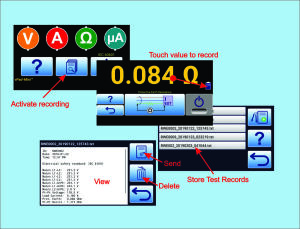 Datrend Systems
In April, Datrend Systems released vPad-EQT, a new app that allows biomedical engineers to do electrical safety testing with capabilities for multiple standards, as well as automation.
"It's like having a built-in equipment inventory," said Ron Evans, vice president of product development for Datrend Systems.
For example, when testing a defibrillator, a biomedical engineer can type in its asset number and select the electrical standard they want to use. From then on, the system knows what to test. At the end of the test, the test protocol information is saved, linked to the asset ID, and retained for next year's test.