por
Diana Bradley
, Staff Writer | April 24, 2012
From the April 2012 issue of HealthCare Business News magazine
However, as contrast agents and injectors continue to advance technologically, servicing and customer utilization are becoming more complex creatures. And some systems have become so complicated that certain companies refuse to service them.
"I will not service air-detection systems because that product is not 100 percent safe and I don't want to be liable for the next patient that dies," says Marshall.

Midwest Hand Surgery Auction Closing 5/26 at 8PM. Hologic Fluoroscan Insight-FD Mini C-Arm, Nuvo Dual-Lamp Surgical Lighting System W/Control Panel, Ritter M11 Ultraclave Automatic Sterilizer & More! 2 Day Women's Treatment Center Auction Coming Soon!

The advances in technology are counterbalanced by the shortening of equipment life spans, he says. And with advances come new patents that spell trouble when it comes to software that other companies aren't allowed to service — a big change for Marshall.
"I came from the day of Medrad's MARK IV Contrast Injector – you really had to knock that thing over and run it over with a truck before it stopped working. And then you could always just dig into it and fix whatever problem it had," says Marshall.
Currently, the most common issues with contrast injectors include operator errors from improper use as a result of poor or no training in proper operation; contrast spills, causing internal electronics damage; and communications failures as a result of damaged cables, according to Clarke.
In injector service, Hagg is noticing a move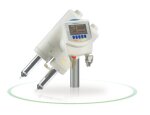 to Vivid's authorized service support. He believes this will be the main drive for his company's service support.
"We have seen a slight reduction in full service requests, but an increase in preventative maintenance and parts requests," says Hagg. "We have recently expanded our parts service to include board exchange. It has been well received."
Contrast agent stigmas: Experts say "don't panic"
It's no wonder servicing and training in this industry has become more intense. Lately, contrast agents have received a bad rap in the press, with recent news reports alleging that they may pose a risk to patients' health. The use of ionizing radiation with iodine contrast dye in CT scans is being cross-examined due to a possible link to thyroid damage. A study published in the Archives of Internal Medicine in January found that, compared to people without thyroid issues, patients with thyroid disease were between two and three times as likely to have had a scan using iodine.