This report was first published in the April print edition of DOTmed Business News
The imaging agents segment has evolved from the simple use of barium sulfate slurry to cutting-edge monoclonal antibodies to identify tumor markers. And it is forecast to flourish significantly in the near-future, according to research firm Global Industry Analysts, Inc.'s report, "Imaging Agents: a Global Strategic Business Report," published in February. The segment's growth is largely due to the increased need for diagnosis and management of prevalent age-related health issues such as cardiovascular disease, cancer and neurological disease. As boomers move past middle age, the need will continue to grow.
Demand from developing markets buying more imaging equipment is also driving contrast agents sales, says GIA's report. Growth will be further boosted by the development of targeted agents. Still, the U.S. continues to remain the largest regional market.
Major players in this space include AMAG Pharmaceuticals Inc., GE Healthcare, Bayer Schering Pharma AG, Covidien, Bayer HealthCare Pharmaceuticals, Bracco Group, Daiichi Sankyo Co. Ltd., Eisai Co. Ltd., Guerbet Group and Lantheus Medical Imaging.
Change has also been afoot in the industry. Just last month, Bayer HealthCare folded its contrast agent injector and service subsidiary Medrad into a newly created Radiology and Interventional unit, combining Medrad with Bayer's contrast media business. Although the businesses have been integrated, the products will retain Medrad's name.
"It was pretty big that Bayer brought Medrad into their new business unit," says Chuck Marshall, president and CEO of Florida Service Plus Inc. "This was probably the biggest corporate action taken in the past year."
At present, the top injector OEMs in the U.S. include Covidien, Medrad and E-Z-EM. But in recent years, there have been a small number of injector manufacturers from Europe and Japan seeking FDA approval for sale in the U.S. As hospitals continue to seek ways to cut costs, there may be an opportunity for these new manufactures to offer a quality product at a low cost, says Ryan Clarke, president and owner of Injector Support & Service LLC, based in Orlando, Fla.
Are new technologies making contrast agents redundant?
New technologies are emerging, which in some cases, may make contrast agents unnecessary for certain procedures. Imaging has also improved so much that providers can now use a smaller volume of contrast materials and still get clear results — good for patients, not so much for the manufacturers.
"I have seen one company selling their saline (salt water) for as much as their contrast and even making pre-filled saline syringes," says Marshall. "They are desperately trying to get dollars back in their pockets."
The amount of contrast needed continues to decline due to the new imaging technologies that make systems faster and more efficient, according to Curtis Hagg, director of sales and strategic relations for Vivid Imaging. Margins are very thin and the cost of the raw materials will make the introduction of generic contrast products difficult.
"There will be a need for contrast in the near future, but I would expect the volume per patient to decline," he says.
But there are still too many procedures performed in very high volumes that necessitate contrast agents for this to have any impact at present, argues Clarke.
"Furthermore, the price point for the software required to perform these procedures is quite high," says Clarke. "Given these factors, I do not foresee this negatively impacting the contrast injector market for some time to come." Contrast enhancement is often overlooked or undervalued when considering optimal protocols and strategies for MRI and CT imaging. Over the years, scanner technologies have evolved dramatically and the cost to purchase these technologies can run from several hundred thousand dollars to several million. Yet with all that technology, an appropriate diagnostic study often comes down to being able to deliver the right contrast, to the right location, at the right time, and in the safest manner possible.
When Terry Heagy, senior device business manager of Bracco began his training as a radiologic technologist, magnetic resonance imaging had just gone mainstream. At that time, one of its key advantages was perceived to be the fact that it had no need for IV contrast.
"As we now know, MR contrast has been,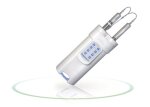 and continues to be, absolutely critical to accurately diagnosing a whole host of diseases," says Heagy. "In CT, the industry is currently focused on reducing radiation dose, which in turn may lead to further reductions in contrast dose volumes, but does not eliminate the many benefits in soft tissue differentiation IV contrast provides."
In fact, CT organ perfusion may be coming into its own very soon. The ultrasound contrast media market is another emerging segment, and one that might provide enormous potential as X-ray contrast media – which used to dominate the market – loses its sparkle, according to GIA's report. Targeted MRI and ultrasound imaging, currently under development, is predicted to progressively change the global imaging agent market.
"The benefits of contrast enhancement in ultrasound are just beginning to make headlines," says Heagy. "In other words, IV contrast will be around for a long, long time."
Lantheus is seeing good growth in the use of their ultrasound contrast agent, DEFINITY. And the company's blood pool imaging agent, ABLAVAR is the first and only FDA-approved gadolinium-based contrast agent designed specifically for magnetic resonance angiography. ABLAVAR can help better characterize plaque in patients with peripheral arterial disease, without radiation and using a single low dose, according to Dr. Alexander Kagen, director of body MRI at New York's Beth Israel Medical Center.
"These agents are valuable to cardiologists and radiologists," says Dr. Mark Hibberd, senior medical director of global medical affairs and pharmacovigilance for Lantheus. "We believe that contrast agents will become more important in diagnostic medicine in the future."
A number of new contrast agents, which will be tailored for specific procedures and organs, have recently been introduced. But Dr. James Wu, medical director for the imaging radiology department at Glendale Adventist Medical Center in Glendale, Calif., says he is still wary of these agents.
"One of these products, intravascular contrast material, stays in the blood stream a little longer, allowing you to see the small vessel anatomy a little bit better," says Wu. "On the other hand, there are some physiological concerns about this type of contrast material staying in the system for a longer period of time."
While the use of these products remains low, Wu explains that certain types of contrast materials may be good for a limited subset of pathology.
"I'm not saying it's not good in general for other types of studies, but the overall trend has been cautious from a radiologist's perspective in terms of expecting new products to catch on," he says.
Injector integration with PACS and EMR
The demand for injector integration with PACS and EMR has increased due to the current practice environment, which requires high efficiency in terms of linking info between all different types of study modalities. But, according to Heagy, the confusion around injector informatics capabilities and the perceived benefits to customers and patients has grown faster than the actual demand.
"As medical imaging looks to improve efficiency and productivity, we're seeing customers searching for new solutions and more data to drive informed decisions, not just add to their data collection," says Heagy.
Looking toward the future, Heagy predicts that information technology's impact to medical imaging will continue at an incredible pace.
"There has been a great deal of information that decision makers haven't had access to or had no idea how to use to their benefit or perhaps more importantly, how to use to their patients' benefit," says Heagy. "Particularly in the way we deliver contrast and its impact to image quality and diagnostic accuracy as well as, the way many different types of diagnostic and therapeutic equipment communicate and share patient data."
Quality assurance and patient safety can also be improved by connecting hospital information systems to contrast injectors, adds Hagg.
"It puts clinical data right in the hands of the radiologists and techs," he explains. "IT-enabled injectors take information directly from RIS, PACS and EMR. Human error is reduced because protocols are created only once."
Servicing and training get more intense
Before the economy's downturn, Marshall says it was more difficult for third-party companies like FSP to bring in new business , because customers were more likely to buy new injectors and pay full-service contracts. But that's no longer the case.
"Biomeds are starting to do more in-house work; the training of PMs is busier and busier; people need handson training to work on the equipment, calibrate it and make sure it's patient-ready," he says.
Now more than ever, hospitals are attempting to further cut costs and as such, are bringing contrast injector maintenance in-house.
"This has resulted in a decline in service contract business and an increase in the technical support aspect of the business," says Clarke.
To aid service technicians with these intricate new systems, Maull Biomedical Training, Inc. runs a contrast injector service-training course, which teaches participants the proper operation of contrast injectors. The course helps technicians to identify the injector components, proper PM and calibrations/calibration verification procedures as well as the tools and test equipment needed. Each student is trained on, and has the opportunity to perform, an operational inspection, a complete PM and calibration/calibration verification on the following injector systems: ProVis/ Mark V Plus, Stellant, Spectris Solaris, Envision, Angiomat Illumena, CT 9000 ADV and OptiVantage.
"When it comes to teaching biomedical technicians how to perform proper maintenance on these injectors, by far the most common issue that comes up is the misconception as to how complex these injectors are," says Stephen Maull, president and CEO, Maull Biomedical Training Inc. "Students arrive at training believing the injectors are far more difficult [to maintain and repair]. Once they get trained on the operation and service of them, they are surprised at what simple machines they really are."
However, as contrast agents and injectors continue to advance technologically, servicing and customer utilization are becoming more complex creatures. And some systems have become so complicated that certain companies refuse to service them.
"I will not service air-detection systems because that product is not 100 percent safe and I don't want to be liable for the next patient that dies," says Marshall.
The advances in technology are counterbalanced by the shortening of equipment life spans, he says. And with advances come new patents that spell trouble when it comes to software that other companies aren't allowed to service — a big change for Marshall.
"I came from the day of Medrad's MARK IV Contrast Injector – you really had to knock that thing over and run it over with a truck before it stopped working. And then you could always just dig into it and fix whatever problem it had," says Marshall.
Currently, the most common issues with contrast injectors include operator errors from improper use as a result of poor or no training in proper operation; contrast spills, causing internal electronics damage; and communications failures as a result of damaged cables, according to Clarke.
In injector service, Hagg is noticing a move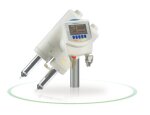 to Vivid's authorized service support. He believes this will be the main drive for his company's service support.
"We have seen a slight reduction in full service requests, but an increase in preventative maintenance and parts requests," says Hagg. "We have recently expanded our parts service to include board exchange. It has been well received."
Contrast agent stigmas: Experts say "don't panic"
It's no wonder servicing and training in this industry has become more intense. Lately, contrast agents have received a bad rap in the press, with recent news reports alleging that they may pose a risk to patients' health. The use of ionizing radiation with iodine contrast dye in CT scans is being cross-examined due to a possible link to thyroid damage. A study published in the Archives of Internal Medicine in January found that, compared to people without thyroid issues, patients with thyroid disease were between two and three times as likely to have had a scan using iodine.
But according to Marshall, the benefits of contrast agent utilization far outweigh the negatives and people have to be careful not to panic too soon.
"Many patients are literally dying to have a procedure done," says Marshall. "They need something done right now; the fact that 10 years from now they might find that iodine was a little tough on their body parts doesn't really matter. Tens of thousands of patients are being saved right this second by a procedure using contrast agents."
Another issue that Marshall sees cropping up time and time again is facilities blaming patient deaths on equipment, rather than "careless" staff members. As a contrast injector expert, Marshall has been recently involved with a lawsuit. He says a facility was trying to sue an equipment company for a patient's death because they said the equipment "should have known better".
"Sure, some new equipment has air-monitoring systems, but they aren't perfect at doing their jobs," he explains. "It's very tough to monitor air through a fluid. These systems give technicians a false sense of security; they can't just close their eyes and go on; they always have to be involved."
Older systems like Medrad's MARK IV Contrast Injector are actually safer than today's technologically advanced air-detection systems, according to Marshall. Health care workers still need to do proper purging themselves: if they haven't gone into the control room and set some basic settings correctly, then the system is not going to properly purge, he notes.
But, new systems include risk-conscious features to protect patients. At March's European Congress of Radiology 2012 annual meeting held in Vienna in March, Covidien's Mallinckrodt Imaging business globally launched the OptiVantage dual-head CT contrast media delivery system with Simultaneous Injection. This, combined with the company's RFID-enabled Ultraject pre-filled syringes, results in reduced risk of air embolism from using empty, used syringes, and potentially reduces risk of infection from manually filling empty syringes, helping with regulatory compliance.
"Mallinckrodt continues to partner with our customers to offer effective solutions that optimize workflow efficiency, decrease certain risk while maintaining diagnostic accuracy, at the same time ensuring patient comfort and care," says Pam Pollard, Covidien's director of global product marketing.
But no matter how advanced a machine is, no two patients should be treated the same way. There are a few issues with correlating the physiology of a person to utilize the injector to its maximum potential, according to Wu. The kinks in this technology are still being worked out.
"Going forward, we're going to try to train the injector with a pre-programmed computer to make it smart enough to realize there are going to be differences with different patients, and try to optimize injections to the level where we can see the images and studies a little bit better," he says.