por
Lauren Dubinsky
, Senior Reporter | July 12, 2021
From the July 2021 issue of HealthCare Business News magazine
"That's obviously much more time intensive and some centersargue that it's not the best use of time for the physician to do the image acquisition," she said. "Nonetheless, I do feel like there's benefit to direct visualization of the fetus and being able to talk to the patient to get the context in which those images are being obtained," she said.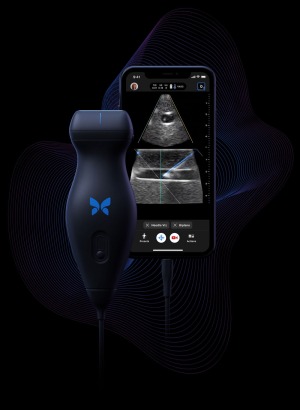 However, she does acknowledge that this technology is useful for patients who live far away from healthcare facilities.
ECRI's Furman thinks there will come a day when patients will be able to conduct their own ultrasound exams at home, much like home blood pressure monitoring.

Quest Imaging Solutions provides all major brands of surgical c-arms (new and refurbished) and carries a large inventory for purchase or rent. With over 20 years in the medical equipment business we can help you fulfill your equipment needs

"We're going to get to a point where you don't necessarily need the expert to do the study," he said. "The patient or their spouse can actually do the scan and be guided and AI can help to correct and collect the right data and images and transmit them."
The role of POCUS
The technology that will make this possible is point-of-care ultrasound (POCUS). Philips Healthcare's Lumify and Butterfly Network's Butterfly iQ ultrasounds are a couple of the offerings on the market today.
The probe can be plugged into a smartphone to capture images and cloud-based technologies can then transmit the images to the physician.
Philips partnered with Innovative Imaging Technologies in 2018 to pair Lumify with the company's Reacts collaboration platform to create an integrated tele-ultrasound solution. It allows for two-way audio-visual calls with live ultrasound streaming.
The user can get guidance from remote experts by using the front-facing camera on the smartphone to show the position of the probe. The expert can view the live ultrasound image and probe position simultaneously.
"We know that increased access to care is a critical need in many areas around the world," said Dr. Yanick Beaulieu, cardiologist-intensivist and medical officer for precision diagnosis at Philips. "Connected and integrated solutions have the ability to reduce the cost of care without sacrificing quality of care."
This technology has migrated to Philips cart-based systems with Collaboration Live, where it came in handy in New Mexico since there are many rural areas in the state. Dr. Michael S. Ruma, maternal-fetal medicine specialist at Perinatal Associates of New Mexico, has used Collaboration Live throughout the pandemic.