por
John R. Fischer
, Senior Reporter | June 21, 2021
From the June 2021 issue of HealthCare Business News magazine
"Automation and RPA have evolved to the point where technology can validate insurance and specific benefit coverage. In combination with that we can automatically audit 100% of accounts against data from the insurance company and compare it via a rules engine that we develop for that specific situation because we also know what their denial patterns are," said Paul Shorrosh, CEO and founder of AccuReg. "That helps us surface and identify accounts that are at high risk of denial or nonpayment."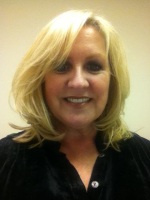 Billing future patients
Errors in claim submissions can cost providers a substantial amount of revenue. Even the misspelling of a patient's last name can lead to a denial and a time-consuming process to find and fix the error, thereby delaying when a hospital receives its reimbursement. One way to address those kinds of situations is through educating physicians and staff about revenue management and the information they have access to in order to submit claims properly.

Numed, a well established company in business since 1975 provides a wide range of service options including time & material service, PM only contracts, full service contracts, labor only contracts & system relocation. Call 800 96 Numed for more info.

"I think in the next five years analytics and data around provider performance are going to be key. Physicians will be less protected when it comes to mistakes, they make, or the hospital makes, regarding care and therefore revenue," said symplr's Orand. "Provider performance will be the gateway to revenue. Incidents or errors will no longer be something that stay within the four walls of the hospital. It's going to be something that's looked at under a microscope, because it has dollars attached to it. Payers and the public will increasingly have that information that has been previously protected."
Practices like outsourcing, and implementing AI and automation will continue to grow in popularity and be used together among providers who may be wary of making a mistake, predicts Mehta with Omega Healthcare.
"There will be a higher percentage of RCM done offshore as the delivery continues to mature. In addition, companies will be continually looking at ways to take out costs through automation and through utilization of potentially lower cost resources," he said. "Five years from now, if it takes one person to do the work equivalent, I think that's probably going to go down 10-25% through technology and automation even as things get more complex."