por
John R. Fischer
, Senior Reporter | June 21, 2021
From the June 2021 issue of HealthCare Business News magazine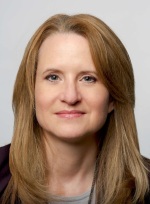 "Health systems need to be prepared for thinking about where the money is coming from," said Amy Dirks Stevens, executive vice president and practice lead for operational transformation at AVIA. "Who is going to be paying them in the future? I think there is going to be a lot more money coming directly from employers, who are especially large and well-funded."
An increase in outsourcing
Last year, as the COVID-19 pandemic led to more infection protocols and greater reliance on telehealth, those services came with complex new billing codes and workflows. Meanwhile, the cancelation of elective procedures cost practices a lucrative revenue source and put pressure on them to collect as much revenue as possible to stay afloat. With margins growing ever tighter, many providers have begun looking beyond their hospitals walls to have billing overseen by companies that specialize in RCM and claims processing.
"Between the constant changes in regulatory requirements, the need to adapt workflows and the increased demand of making sure their revenue cycle management was in order — along with delivering quality care to patients — practices realized it might be better to outsource some of the billing they were doing in-house," said Pratap Sarker, president of Greenway Health.
Some are outsourcing billing to offshore coders to reduce the costs of labor. Others are tapping into cutting edge tools like AI and robotic process automation (RPA) that can sift through massive volumes of data quickly and draw insights that can optimize revenue.
"AI is allowing us to be predictive and ultimately prescriptive," said Dirks Stevens. "Which contract will cause me most trouble in the next month? Which payor is my trauma center struggling with most? Machines can be trained to learn requirements of payors and alert providers to changes."
These technologies are not only changing the backend of RCM. They are also being applied to the frontend, which involves registration, insurance verification and scheduling. Shifting the focus of billing away from its traditional place in the back and middle part of the process can help prevent potential reimbursement issues before they occur later.