por
Lauren Dubinsky
, Senior Reporter | September 14, 2020
From the September 2020 issue of HealthCare Business News magazine
"This automatic deployment engages whenever the technologist enters or exits the MR room, ensuring that the LED lit warning message is always extended across the doorway into the MR room," said Barwick. "Push button retraction of the barrier allows for unobstructed access when the technologist determines access is appropriate and safe."
The alternatives to this are plastic chains or retractable belts placed at the entrance of the MR suite, which require manual operation. These options can obstruct emergency exits and workflow, and the lack of a light warning system can lead to mixed messages.

Quest Imaging Solutions provides all major brands of surgical c-arms (new and refurbished) and carries a large inventory for purchase or rent. With over 20 years in the medical equipment business we can help you fulfill your equipment needs

Metrasens launched its new Watchman-HD system that provides high-definition video and audio recordings of anything approaching the MR zone 4 doorway, which is triggered by alerts from the company's Ferroguard Assure ferromagnetic detection system (FMDS).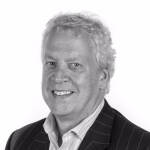 "This provides MR facilities with unrivalled capabilities for root cause analysis in the event of MR incidents or near misses," said Colin Robertson, senior vice president of sales and marketing. "It is a significant advance on the low-resolution still-image systems available from other providers."
Over the past year, Metrasens also made enhancements to its FMDS products, including the Metrasens Safety Suite web-portal. This product allows imaging department managers to access a suite of MR safety metrics for all their MR systems from any web-connected device.
A rise in MR adverse events
Although there is a plethora of MR safety products on the market and comprehensive recommendations from organizations including the American College of Radiology (ACR), MR adverse events still remain an issue.
According to data from Gilk Radiology Consultants, the number of MR adverse events has increased about 525% since 2000 yet the volume of MR scans has only increased about 150% in that same time frame. However, it's difficult to pinpoint the reason for this.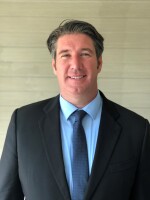 "While we are seeing an increase in incidents, the real question becomes: is it really an increase in incidents or are facilities being more diligent about reporting incidents? That has been a hard question to answer," said ETS-Lindgren's Kellogg.