por
Sean Ruck
, Contributing Editor | March 18, 2020
From the March 2020 issue of HealthCare Business News magazine
Some of that information needs to be shared more and new protocols and implementations continue to be developed as more data are gathered. To that end, Wang says there needs to be an increase in educational guidelines to recommend how to apply the new protocols. She also says the definition of a "center of excellence" also needs to be agreed upon and adopted. Guidelines need to be determined to detail what should be done for a basic cardiac MR, what the basic sequences should be, and traditional healthcare silos still need to be knocked down at many hospitals across the country. "If we have medicine move forward where there are no silos, we would not have a shortage in education. There would be more opportunities to have everyone be at the same level of understanding, for new technology adaptation faster," Wang says.
One of the more problematic traits of those silos is that they result in manufacturers and software developers telling the medical community what it needs rather than working with that community to hear what is on the wish list or exclude key stakeholders from the conversation. "What cardiac MR needs is not the next big thing; it needs collaboration between biomedical engineering societies and the physicists and physicians to come together to determine how to make it more of a consummate technology to help the patients real-time," says Wang.

Numed, a well established company in business since 1975 provides a wide range of service options including time & material service, PM only contracts, full service contracts, labor only contracts & system relocation. Call 800 96 Numed for more info.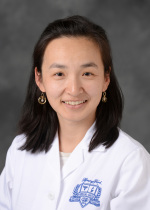 "I think there's an opportunity for collaboration in the future," says Wang. "The focus right now is education and getting people to understand what's currently available, and getting everyone on the same page. The frustration from a clinical standpoint is that, as physicians, we know what's needed. We know what we wish the cardiac MR could do. We hope the industry will listen to us and build with the physicians instead of trying to sell us a machine that doesn't meet everything we'd like it to be."
Recommended further reading:
1. Session 690 New Frontiers in Multimodality Imaging of Aortic Stenosis

2. Nonischemic cardiomyopathy: When and How to Use Cardiac MRI to guide Diagnosis and Management
Top Indications for Cardiovascular Magnetic Resonance in Modern Cardiology- A case-based session: Joint Symposium of the Society for Cardiovascular Magnetic Resonance and the American College of Cardiology
Back to HCB News