From the October 2019 issue of HealthCare Business News magazine
3. Education:
Make sure physicians are kept up to date on the latest approved devices. Non-conditional CRM devices have recently been approved by the FDA for MRs up to 1.5 Tesla units. It may only be a few years until these devices are approved at up to 3.0 Tesla. MRs at that power are more attractive to physicians because the higher the Tesla, the sharper the clarity of the images.
It's clear that the market is trending toward these newer MR-compatible devices. Approximately a year ago, patients who were pacemaker-dependent were not allowed to have an MR scan with a non-conditional device. That's no longer the case and that's progress that continues.

Numed, a well established company in business since 1975 provides a wide range of service options including time & material service, PM only contracts, full service contracts, labor only contracts & system relocation. Call 800 96 Numed for more info.

Because non-conditional MR devices have a six to14-year lifespan, the issue of lagging reimbursement will continue to impact the healthcare industry. It is impossible to predict who will and who won't need an MR at some future date with certainty, making MR-compatible CRMs an optimal choice for physicians and an inevitable part of standard care. Suppliers would do well to look to the future and ensure all patients can safely undergo an MR by limiting manufacturing to the safest choice.
About the author: Doug Beinborn is a senior director in physician preference and contract services and works closely with industry and hospital members in the cardiovascular, orthopedic and neuro intervention space.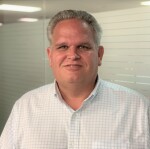 Prior to joining Vizient, Doug worked for Mayo Clinic, administratively leading the Heart Rhythm Services program, which involved procedural practice, clinics and hospital services. He has edited for three different clinical journals and held various positions within the Heart Rhythm Society including on the board of trustees.

Doug has a Bachelor of Science degree in Nursing and a Master of Arts in Health and Human Services administration.
Back to HCB News