By Doug Beinborn

Medical device manufacturers continue to create breakthrough technologies that help physicians provide the best possible outcomes to patients and MR-conditional cardio rhythm management devices are no exception.
Medical advancement is always welcome in the healthcare industry for patients and providers alike. The problem arises when reimbursement lags, penalizing providers for choosing advanced devices that often come at a premium price. Here's why that happens and what hospitals can do to mitigate the pressure to their budgets.
The heart of the matter
In the past, performing MRs on patients with pacemakers and defibrillators raised concerns about the potential to inhibit pacemaker function, trigger rapid pacing or deliver inappropriate shocks, causing patient harm or damage to device components. This meant a patient with a pacemaker or ICD (implantable cardioverter-defibrillator) undergoing an MR scan needed a physician, nurse practitioner or physician assistant with expertise in the space to adjust programming of the device and to monitor the procedure, creating logistical challenges, as well as additional costs, for staff or hospitals being able to provide MR ability and resorting to different imaging modalities. In addition, for hospital systems that don't have trained staff to reprogram the devices, manufacturer personnel need to be present to change the settings before and after the procedure. It's a huge burden on health care.
Now, there are MR-conditional (compatible) cardio rhythm management (CRM) devices, such as pacemakers and ICDs that have been approved by the Food and Drug Administration (FDA), which enable patients to undergo MR scans without worry of device malfunction or damage. These new devices are still relatively new to the market and offer a high value to patients and physicians.
Manufacturers view their newer technologies, which alleviate the traditional challenges, as premium devices worthy of premium prices. This is where the reimbursement lag begins.
The Centers for Medicare and Medicaid Services (CMS) has not yet created separate payment categories for these improved devices, and assigns them with the same APC (ambulatory payment classification) and DRG (diagnosis-related group) coding as earlier generation MR- non-conditional (incompatible) devices, leaving hospitals to pick up the tab on the extra cost. Because 87% of patients with pacemakers are 65 years of age or older, according to one epidemiological study, CMS is the main payer in this segment of the market.
Adding to the challenge, with no "standard of care" for these CRM conditional devices, the choice was left to the physician whether it's worth an extra $1,000 or $3,000 or more for an MRI-conditional implant. According to the Mayo Clinic, 75% of patients with a pacemaker will need an MRI at some point in their future. The physician determines which device type is appropriate through thorough examination and the patient's health record, but no physician can predict the future with 100% accuracy. One patient may be well-suited for the non-conditional device, while the other, having multiple chronic conditions, may be more likely to need an MRI at some future date. Either way, for patients covered under Medicare, which again, is most of these patients, the reimbursement rate for the device is the same. So how can doctors be sure they're providing the best patient care in the most cost-efficient way?
Physician's formula: Develop and formalize criteria
Clear protocols and expectations need to be defined for staff to properly care for patients requiring an implantable cardiac device. Physicians and other caregivers should have a formal process in place to identity which patients are most likely to need MR-conditional CRMs and those who don't. The process should include proper screening and treating patients in a manner that ensures safety and provides for good outcomes. Key personnel who should have a role in designing the program include physicians, nurses, and radiology staff. Even manufacturer representatives need to be involved, since they may be the ones that reprogram the devices for non-conditional MR patients before and after the procedure.
Three steps hospitals should take to drive down costs
Until these newer CRM devices are recoded by CMS for total reimbursement — or all CRM devices are approved for MRs, which, as I mention below, is a likely possibility — below are three steps hospitals can take to mitigate the lagging reimbursements.
1. Evaluation:
Supply chain should examine purchase histories, make projections, and then work with manufacturers to get market-relevant pricing for products used while considering new innovation that will or has recently affected the market.
2. Advocacy:
Leverage medical societies and government officials when new technology reaches market that is revolutionary versus evolutionary to advocate for new reimbursement codes. For example, one manufacturer introduced a leadless pacemaker, a device which is placed directly in the heart without the need for a surgical pocket and insulated wires (leads), but the CMS reimbursement for this improved technology was the same as a single-chamber pacemaker. The American Heart Association, the Heart Rhythm Society and the American College of Cardiology teamed up to advocate for an adjustment in reimbursement and CMS came back with a separate APC code for the leadless device.
3. Education:
Make sure physicians are kept up to date on the latest approved devices. Non-conditional CRM devices have recently been approved by the FDA for MRs up to 1.5 Tesla units. It may only be a few years until these devices are approved at up to 3.0 Tesla. MRs at that power are more attractive to physicians because the higher the Tesla, the sharper the clarity of the images.
It's clear that the market is trending toward these newer MR-compatible devices. Approximately a year ago, patients who were pacemaker-dependent were not allowed to have an MR scan with a non-conditional device. That's no longer the case and that's progress that continues.
Because non-conditional MR devices have a six to14-year lifespan, the issue of lagging reimbursement will continue to impact the healthcare industry. It is impossible to predict who will and who won't need an MR at some future date with certainty, making MR-compatible CRMs an optimal choice for physicians and an inevitable part of standard care. Suppliers would do well to look to the future and ensure all patients can safely undergo an MR by limiting manufacturing to the safest choice.
About the author: Doug Beinborn is a senior director in physician preference and contract services and works closely with industry and hospital members in the cardiovascular, orthopedic and neuro intervention space.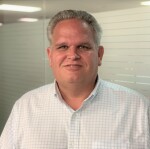 Prior to joining Vizient, Doug worked for Mayo Clinic, administratively leading the Heart Rhythm Services program, which involved procedural practice, clinics and hospital services. He has edited for three different clinical journals and held various positions within the Heart Rhythm Society including on the board of trustees.

Doug has a Bachelor of Science degree in Nursing and a Master of Arts in Health and Human Services administration.