From the September 2019 issue of HealthCare Business News magazine
It is our hope that these next steps will move us closer to understanding and deconstructing sex-based barriers for economic advancement within the specialty of radiation oncology and we look forward to making important strides in this direction.
We would like to acknowledge the expertise and input of the other co-authors on this study, including Julius Weng, M.D.; Reshma Jagsi, M.D. DPhil; Fang-I Chu, Ph.D.; Sumayya Ahmad, M.D.; and Michael Steinberg, M.D.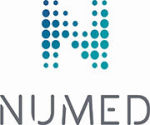 Numed, a well established company in business since 1975 provides a wide range of service options including time & material service, PM only contracts, full service contracts, labor only contracts & system relocation. Call 800 96 Numed for more info.

About the authors: Luca Valle, M.D., is in his second year of training as a radiation oncology resident at UCLA. His research focuses on health policy, healthcare disparities, and health services. He is a graduate of Dartmouth Medical School and is a member of the American Society for Radiation Oncology. Ann Raldow, M.D., MPH, is an assistant professor in the Department of Radiation Oncology at the David Geffen School of Medicine at UCLA. She also is a member of the UCLA Jonsson Comprehensive Cancer Center's Cancer Control and Survivorship Program. Dr. Raldow's research focuses on therapeutic decision making, cost-effective care, quality of life and health outcomes assessments.
Back to HCB News