From the September 2019 issue of HealthCare Business News magazine
In terms of reimbursement, decreased collections for women might be the natural consequence of gender-related decreases in clinical activity described above. However, decreased volume of claim submission alone is insufficient to explain the gap in reimbursement, particularly when you consider our finding that women also collect less per charge despite the fact that Medicare reimburses male and female providers at the same rates. This is likely due to women submitting different kinds of codes than men, and the codes women submit are likely less well-remunerated. Many female radiation oncologists, perhaps for reasons of mentorship and patient demographics, elect to treat breast and gynecologic malignancies, and both of these subfields of radiation oncology rely primarily on 3D conformal technologies and brachytherapy techniques that are on the lower end of the reimbursement spectrum in terms of planning and delivery codes. Additionally, value-driven management decisions based on the communal attributes socialized into women (versus the agentic attributes socialized into men) could partially explain a payment differential. For example, when two equivalent treatment options are available, it is possible that female radiation oncologists are more likely to select the more cost-effective option. We have seen this in other specialties, where women have been shown to adhere more closely to clinical guidelines, forego costly interventions, and engage in shared-decision making with patients more frequently. And finally, since many of the most senior radiation oncologists in our field are male, decreased seniority in practice hierarchies could be resulting in fewer lucrative referral patterns for the less senior female radiation oncologists.
In order to help distinguish amongst these potential etiologies, we plan to look at the claims submitted by men and women over this same time period to determine if there is a difference in the types of services that men and women bill for. We also plan to dig a little bit deeper into the population of physicians who collect the most Medicare dollars to see if we can learn anything about how billing patterns differ between men and women among those collecting the highest reimbursements from Medicare. The answers to some of these questions will be presented at our society's annual meeting (ASTRO) later this year in Chicago.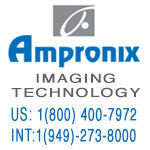 Special-Pricing Available on Medical Displays, Patient Monitors, Recorders, Printers, Media, Ultrasound Machines, and Cameras.This includes Top Brands such as SONY, BARCO, NDS, NEC, LG, EDAN, EIZO, ELO, FSN, PANASONIC, MITSUBISHI, OLYMPUS, & WIDE.

There are a number of action items for healthcare executives and administrators looking for ways to mitigate this disparity. Ensuring that adequate billing support is available to all providers is key, as is assuring that there are no significant imbalances in referral networks. These are relatively quick and easy interventions that can make an impact while efforts continue to pinpoint the source of the variation. A more complex yet critical challenge is cultivating a workforce culture where women are perceived as key members of the treatment team and valued as equals, as this will help mitigate disparities both within economic reimbursement and beyond.