From the June 2019 issue of DOTmed HealthCare Business News magazine
While a cure may not be available for some time, Minoshima is confident that the research being done today can have a direct and positive impact on the patient outcomes of tomorrow.
"We may not be able to cure Alzheimer's disease within the next 10 years, but if we better understand the multiple pathways and targets, we may be more effective at intervening in, and slowing down, its progression," he said.
Story Continues Below Advertisement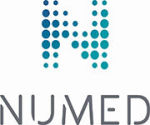 We offer full service contracts, PM contracts, rapid response, time and material,camera relocation. Nuclear medicine equipment service provider since 1975. Click or call now for more information 800 96 NUMED

For now, researchers continue their efforts to better understand the disease and detect it before it's already done significant damage.
"If we are able to do a better job of diagnosing Alzheimer's disease, then hopefully we'll be able to treat this population early on before full blown dementia takes place," said Cai. "This is similar to cancer or cardiovascular therapies. The earlier we find the disease, the better the outcome will be."
Back to HCB News
| | | | |
| --- | --- | --- | --- |
| << | Pages: 1 - 2 - 3 - 4 | | |