por
Lisa Chamoff
, Contributing Reporter | March 04, 2019
From the March 2019 issue of HealthCare Business News magazine
Daniel Smith, executive director of the Alliance for Proton Therapy Access, which advocates for patients who have had their treatment denied by insurance companies and helps take their stories public, surmises that insurance companies are looking to avoid the public relations nightmare of denying care to children.
"The fact that insurance companies are denying young adult cancer patients who develop a form of cancer that doctors consider pediatric is arbitrary and ignores the risk of side effects, including recurring cancer later in life," Smith said.

Numed, a well established company in business since 1975 provides a wide range of service options including time & material service, PM only contracts, full service contracts, labor only contracts & system relocation. Call 800 96 Numed for more info.

That doesn't mean insurance companies don't often place barriers to pediatric treatment. Dr. John Breneman, the chief of pediatric radiation oncology and medical director of the Proton Therapy Center at Cincinnati Children's Hospital, said that while proton therapy is covered for almost all children who need it, the center often has to navigate initial denials, as insurance companies sometimes consider proton therapy experimental.
"For conventional radiation therapy, it's really uncommon that we have to write letters of necessity," Breneman said. "For protons, that does consume quite a bit of time."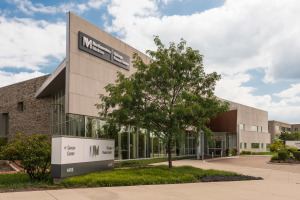 Overcoming fear
Proton centers that specialize in pediatric care also employ best practices to help make the experience less scary for children.
Northwestern and others employ child life specialists who work with children and introduce them to the treatment.
Data shows that working with children and introducing them to the process can have a dramatic reduction in number of children who require anesthesia, according to Gondi.
"There's so much more involved in treating children than just proton therapy," Gondi said.
UFHPTI has resident artists who offer art therapy in the main lobby and recently upgraded its recovery room to make it more child friendly. The center also has a dedicated pediatric social worker and a child life specialist.
The institute sees a significant number of international patients from the U.K., Norway, Canada, South America and as far away as Australia. The center makes use of language translation services and holds family social events once a week, inviting all the children and their families for activities such as visits from magicians and staff from the local zoo.