por
Lisa Chamoff
, Contributing Reporter | March 04, 2019
From the March 2019 issue of HealthCare Business News magazine
Training is also an important part of increasing education among physicians.
The UFHPTI, which works with manufacturer IBA, is home to the largest pediatric proton therapy program in the United States, treating more than 1,700 kids since opening in 2006. It has a robust fellowship program that includes a dedicated pediatric fellowship that has had seven fellows since it started in 2011.

Quest Imaging Solutions provides all major brands of surgical c-arms (new and refurbished) and carries a large inventory for purchase or rent. With over 20 years in the medical equipment business we can help you fulfill your equipment needs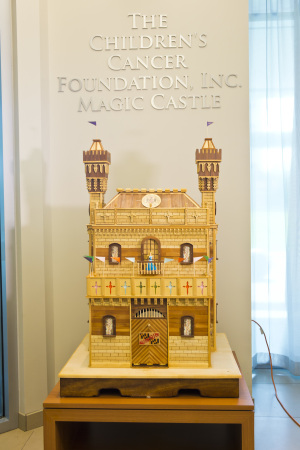 This sub-specialization is a yearlong program through the University of Florida that exposes fellows to a broad spectrum of pediatric malignancies and allows the trainees to develop expertise in multidisciplinary management in general and the use of proton therapy specifically, including appropriate selection of patients for protons, nuances with regard to immobilization and use of anesthesia, target and normal tissue contouring, the unique physical characteristics of protons and intricacies of proton treatment planning, the data supporting its use and the expected outcomes and potential acute and late effects of treatment.
"Being one of the largest pediatric proton therapy programs in the world, fellows are exposed to a high number of cases," said Dr. Ronny Rotondo, a radiation oncologist at UFHPTI.
Massachusetts General Hospital and MD Anderson, among other facilities, have followed with similar pediatric fellowship programs.
Roughly a third of patients at the University of Florida Proton Therapy Institute, which has been undergoing a $39 million expansion, are children, with 20 to 30 patients undergoing treatment on average at a given time. The institute is adding a fourth gantry treatment room with IBA's ProteusONE solution that will largely be dedicated to pediatrics.
Insurance barriers
Fortunately, approval by insurance companies in the United States doesn't appear to be a barrier to care.
A University of Pennsylvania study found that Insurance companies end up covering proton therapy treatment, though roughly one in 10 were initially denied. The researchers also found that patients over 18 with a tumor that has similar characteristics and would be treated the same way, were initially denied four times as often as patients 18 and younger.