por
Lauren Dubinsky
, Senior Reporter | September 21, 2018
From the September 2018 issue of HealthCare Business News magazine
The MR manufacturers want to contain that magnetic field inside the bore because it generates much better image quality. But on the operational side, it has become challenging for the technologists to read the pull of the magnetic field.
"It can be very dangerous. Let's say someone has something in their hand and they are five feet away from the magnet – it accelerates as it gets closer to the magnet," said Kopp. "If someone is near or in the bore, it's going to be traveling somewhere between 40 and 50 miles an hour whatever is coming at you."

Numed, a well established company in business since 1975 provides a wide range of service options including time & material service, PM only contracts, full service contracts, labor only contracts & system relocation. Call 800 96 Numed for more info.

Every few months it seems there's a new tragedy making headlines. In early 2018, a 32 year old man died in India as he carried his relative's oxygen tank into the MR environment. But even small objects can do significant damage – in one case, someone's hairpin went up a patient's nose and was jammed in their sinus cavity.
"Based upon direct feedback from the community, it is pretty apparent that the upward trend in adverse events is continuing," said Barwick. "While there are mechanisms and tools that encourage and aid in the reporting of adverse events, the sheer number of those events are tied to trends everyone is experiencing in imaging."
Those trends include alarm fatigue, improper or unestablished protocols, reductions in staff size, greater presence of contraindicated devices, and complications associated with patient property or clothing.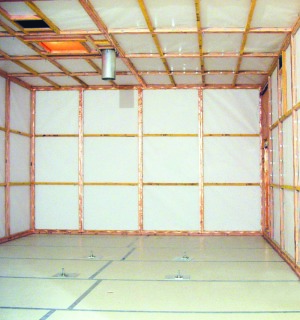 What can a facility do?
To counteract this problem, Kopp suggests following the American College of Radiology's Guidance Document on MR Safe Practices for 2013. The comprehensive 30-page document is free online and provides information on everything from MR site construction considerations to scanning safety and emergency preparedness.
"The studies that I've seen indicate that if the ACR guidelines are followed, it would cut out the vast majority of that 500 percent," said Kopp.
Massengill believes that MR Medical Director and/or MR Safety Officer educational courses play a role in reducing the number of adverse events.
"Far and away, the most important ingredient for a safe MR environment is an intelligent, dedicated MR technologist who truly cares about the safety of the patient," he said.