por
Lauren Dubinsky
, Senior Reporter | September 21, 2018
From the September 2018 issue of HealthCare Business News magazine
Universal Shielding enclosures are designed to be free-standing or supported from the parent room ceiling. According to Newman, the company has installed shield enclosures that are still in use 35 to 40 years later.
Galvanized steel yields certain advantages over copper when it comes to shielding. For example, Newman said, it provides some degree of magnetic shielding whereas copper does not.

Numed, a well established company in business since 1975 provides a wide range of service options including time & material service, PM only contracts, full service contracts, labor only contracts & system relocation. Call 800 96 Numed for more info.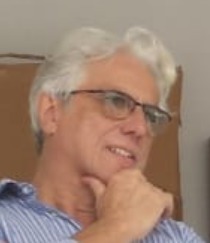 Aluminum is another viable option when setting out to build an MR suite. As with steel, it is usually cheaper to build an aluminum shield than one with copper.
Cristiano Villa, president of Istra Corporation, exclusively uses aluminum because its attenuation is high and it's strong enough to form a self-standing structure. "Instead of having shielding that needs to be soldered and adhered to the parent building we designed shielding that would be independent from the parent room and have zero wood in its structure," he said.
Having it so the shield is independent from the parent rooms allows for a faster installation. In addition, said Villa, eliminating wood makes the shield water-resilient – if wood is used and a pipe breaks above or there is flooding from a storm, the facility will have to redo the RF shielding.
Good communication is crucial
Doing your homework before buying a shield is just as important as doing your homework before buying an MR scanner – and in both cases there is a lot more to consider than the price on the sticker. A smart investment requires understanding the total cost of ownership and resisting the urge to cut corners.
"Oftentimes, when new MR rooms are being constructed, it appears that choosing a company that provides cheaper RF shielding is a viable solution," said Villa. "Will choosing a product that costs less today save you money in the future? Chances are, if it is an inferior product the answer would be no."
When choosing an RF shielding company, a facility needs to take into account all that a company can and should provide for them. Upfront costs can often blur decision-making, which can lead to problems later on.
In many cases, the facility itself will not be working directly with the shielding company. Instead, a general contractor may be commissioned to take care of that and other construction aspects of the suite. In these situations, clear communication with the contractor is essential to avoid unexpected problems down the line.