por
John W. Mitchell
, Senior Correspondent | June 07, 2021
From the June 2021 issue of HealthCare Business News magazine
As much advance communication as possible — months rather than weeks — was identified as the vital element in preparation for any medical imaging deinstallation and installation. Iravani, with Chicago Medical Exchange, said that even with repeat clients, it's essential to approach every job like it's the first time. For example, he found that time windows for access to space in the last year were much tighter than in the past. Sometimes his crews had production schedules that were 25% shorter over fewer days.
Mostly it went smoothly, said Iravani, but on one job, the subcontractor left an egress space that was a foot too narrow on all four sides. His team had to reconfigure their work while the contractor corrected the problem. On another job, they were held up for 45 minutes because the imaging director was late arriving with security clearance badges necessary under pandemic protocols.
Etheridge, with Hitachi, said that his team often sees problems with access, especially in cases where a hospital has made additions around an existing imaging space. In planning new construction, no thought was given to the day when imaging equipment would need to be pulled out.

Quest Imaging Solutions provides all major brands of surgical c-arms (new and refurbished) and carries a large inventory for purchase or rent. With over 20 years in the medical equipment business we can help you fulfill your equipment needs

"Rig out paths have to be looked at for deinstalls and removals to make sure they are no challenges," said Senne with Simon Hegele Healthcare Solutions. "Just because the system made it into the room/hospital does not mean it will make it out as well."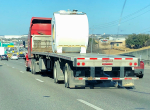 Outdated, inadequate electric and cooling supplies to run new equipment can be another challenge. Another is insufficient staging area to move the old and new equipment on and off the property. This can be especially challenging in hospitals with a small campus footprint, such as in a city where real estate is at a premium.
Hart, with Alpha Source Group, recalls a debacle he got called in to solve. A large university hospital relied on its internal planning department to manage the installation of a nuclear medicine camera in a classroom. A new course was scheduled to begin to train much-needed technicians.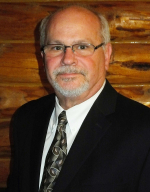 "The imaging administrator realized three weeks before the go-live date — with students already signed up for the course — that electricians and HVAC crews had not even been lined up," Hart recalled. "It was a thousand-foot move from the loading dock across marble and carpeted floors, and no measurements had been taken for getting the machine to or into the classroom. The problem was that their internal planning department had never conducted an imaging equipment move. Lead time on installation projects is much different than anything they had worked on before."