por
Lauren Dubinsky
, Senior Reporter | April 05, 2021
From the April 2021 issue of HealthCare Business News magazine
Additionally, there is a lack of universal guidelines or recommendations for POCUS and training for this modality is inconsistent. ECRI recommends that healthcare facilities create a multi-disciplinary POCUS committee to oversee the standardization of this technology within the facility.
DiA launched two FDA-approved and CE-marked AI solutions in 2020 that help make cardiac ultrasound exams easier to perform. The new LVivo RV assesses the size and function of the right ventricle (RV) to check for cardiac dysfunction such as pulmonary embolism and pulmonary hypertension as well as potential heart failure.
"The RV has always been very difficult to evaluate, due to its unique structure and location," said Hila Goldman-Aslan, CEO and cofounder at DiA. "Additionally, RV analysis using 2D ultrasound is currently done visually or manually, making the process time-consuming, error-prone and highly dependent on the user's experience."
"DiA's technology is based on advanced pattern recognition, deep learning and machine learning algorithms that automatically imitate the way the human eye detects image borders and identifies motion," said Goldman-Aslan.
Philips Healthcare also has a stake in this market with its newly FDA-cleared 3D Auto RV application that leverages AI-based techniques. This product was the fruit of the company's acquisition of TOMTEC in 2017.
"Until recently, analysis of the right heart was relatively uncommon, but the advent of new, A.I.-based techniques is helping to give greater confidence to sonographers and cardiologists that are seeking to add RV measurements to their analysis in a reproducible and efficient manner," said Dr. Alexandra Goncalves, head of the medical office for precision diagnostic at Philips.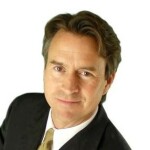 The rise of GLS
In January 2019, myocardial strain earned a category 1 reimbursement code in the U.S. The use of strain imaging as a prognostic indicator of left ventricular function is now widely recognized as a clinical best practice.
"The global longitudinal strain (GLS) of all the different strain methodologies that we've had has become the one that people use," said Michael McElroy, solutions marketing senior manager at Canon Medical Systems USA. "We finally have a standard of strain."