From the November 2020 issue of HealthCare Business News magazine
MR might be involved in more cutting-edge research, but CT is the workhorse of advanced medical imaging. In 2020, the biggest stories had to do with utilization—the highs in 2019, a dramatic drop in 2020, access to screening, protocols for smoother operations, and an early role in diagnosing COVID-19.
Here, presented in semi-chronological order, are the 10 biggest CT stories of the year from our Daily News online.

Numed, a well established company in business since 1975 provides a wide range of service options including time & material service, PM only contracts, full service contracts, labor only contracts & system relocation. Call 800 96 Numed for more info.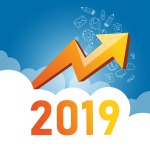 CT procedure volume in U.S. hit all-time high in 2019
While CT utilization plummeted in 2020,
more than 90 million CT scans were performed throughout the U.S. in 2019
, according to the 2019 CT Market Outlook Report, a study published in February 2020 by IMV Medical Information Division.
The estimated total of 91.4 million, an all-time record, represented a 3% increase from the 88.7 million recorded in 2018, and reflected volume increases indicated by respondents.
"The number of reported pelvis and abdomen procedures from 2011 to 2019 appears to have declined, but that may be due in part to the CMS policy, which bundled these procedures for reimbursement purposes," Lorna Young, senior director of market research at IMV Medical Information Division, part of Science and Medicine Group, told HCB News. "Otherwise, we see procedure increases in most of the CT procedure types since 2011, including brain, CT Angiography (CTA), head and neck, spine, guided procedures, and low-dose CT used for lung screening."
Among respondents, 79% of CT sites said their patient volume in 2019 for the modality was higher than their 2018 volume, a 12-point increase from the 67% in 2016 that indicated increases in patient volume.
The increase followed a slowdown in procedure volume between 2011 and 2018. Prior to that, CT procedures rose by 12% in average annual growth between 2001 and 2011, reaching 85.3 million in 2011. Growth declined from this peak by 5% to 80.6 million in 2012, with the study attributing the slowdown partially to changes in CMS reimbursement policy that involved bundling certain procedures together, such as abdomen and pelvis.
In addition, CMS further leveraged "Appropriate Use" criteria by mandating under the Protecting Access to Medicare Act of 2014 that physicians use a clinical decision support system to order imaging studies to minimize overutilization.