por
John W. Mitchell
, Senior Correspondent | September 04, 2020
From the September 2020 issue of HealthCare Business News magazine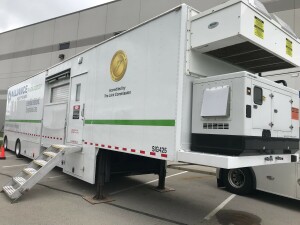 After the initial OEM warranty and service agreements expire, Trumblee advised looking around to find out what companies might be able to fulfill your facility's maintenance needs thereafter. Dimplex, for example, works to schedule preventive maintenance in the spring and fall so that chillers will be ready for the summer's big heat loads.
Much of the work of companies specializing in HVAC chilling keep legacy equipment up and running as hospitals seek to extend end-of-life for expensive MRs. There have been some technological designs in recent years that improve energy efficiency and longevity.

Numed, a well established company in business since 1975 provides a wide range of service options including time & material service, PM only contracts, full service contracts, labor only contracts & system relocation. Call 800 96 Numed for more info.

Digital scroll compressors for improved modulation in handling heat loads is one example, according to Craig Conlon, service manager at Northern Air Systems, which specializes in mobile MRs. He said the configuration is being used more and more in the past five years, although the solution is not as compatible with legacy MR units.
Ultimately, MR operations still mostly come down to preventive maintenance basics.
"We still get a lot of calls in the summer due to a lack of proper preventive maintenance," said Conlon. "Everything runs fine until it doesn't. We have seen some pullback in service since the start of COVID-19, although that tide seems to have turned at the beginning of July as scan volumes appear to be increasing."
Not all chillers are created equal
When buying a refurbished MR, pay attention to the chiller unit that comes as part of the deal.
"Often, the old chiller comes with the system," said Wong. "What customers often do not realize is that the chiller should be thoroughly evaluated before being reinstalled. Refurbishers often are only focused on the MR unit and may not provide the customer an option for a new chiller."
The same caution applies when a facility is installing a new MR. Cooling cannot be an afterthought. Advanced Cooling Technologies has seen numerous sites where the general contractor installed the chiller without proper airflow clearances.
A poor chiller design can degrade performance and shorten chiller life. The HVAC installer should coordinate with the general contractor early in the project to ensure the physical layout meets the chiller OEM installation requirements.