por
Sean Ruck
, Contributing Editor | April 24, 2020
From the April 2020 issue of HealthCare Business News magazine
BL:
What we wanted was a real unique experience on this campus. When you spend time here, it doesn't look and feel like any other hospital I've been in. It's designed to be a space that promotes healing not only from a physical standpoint, but also an emotional one. It takes people who are very stressed due to their need to visit a hospital and helps reduce their stress. So it's intended not to look or act like a traditional hospital. When you walk through the halls, it very much looks and feels like a hotel. On the campus, we have walking trails. There's also a park we dedicated in conjunction with the homeowners association next door to us. It's really intended to be a wellness campus, not just an acute care campus.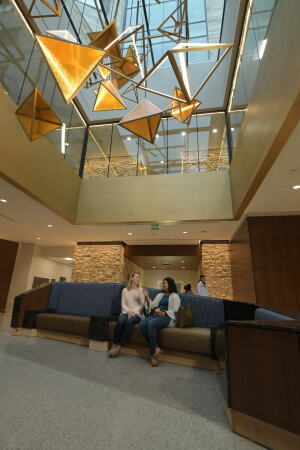 We felt that to supplement what we were trying to do with the space design, we really needed people to think differently about what it means to provide good customer service in healthcare. We think that as long as we provide good clinical care, that's enough. But we wanted our people to go beyond, to learn about our patients personally. What's important to them? What's the one thing they want to achieve with us? Not just getting healthy but what do they want to get back to at a personal level and then creating an atmosphere that provides experiences for them to help achieve that goal. We've trained our staff in a very granular way as they do in the Ritz-Carlton about how to provide a warm welcome. What do you do when you're 10 feet away from a patient? What do you do when you're five feet away that makes them feel welcome? How do you communicate with them in a way that instills confidence in their caregivers? How do you make sure that everyone is thanking them for choosing our service, but also asking what we can do better so that we can get feedback in real time as to how we can improve. We worked with the Ritz-Carlton to create a design team within our own staff who are taking those concepts and putting them into practice in a day-to-day basis.
HCB News: How long was the process from the ideation to open?

Numed, a well established company in business since 1975 provides a wide range of service options including time & material service, PM only contracts, full service contracts, labor only contracts & system relocation. Call 800 96 Numed for more info.

BL:
The entire process was about three years, but I would say the ideation was not done in isolation. One of the things that Texas Health did very well with this project was engaging the feedback of our neighbors and community to learn about what they wanted in a healthcare campus.