From the March 2020 issue of HealthCare Business News magazine
Continue to engage with the broader clinical team
When I was training, the best part of my day was when I joined other clinicians as part of an integrated care team to review images and cases. In my early days in private practice, I knew all the local physicians and would often collaborate with them. Today, it is more likely that you may not meet the clinicians who are in direct contact with patients. You might not work in the same building, health system or even state. But technology tools can bring together members of the clinical team, enabling us to share context and insights with one another that will ultimately benefit patients. I encourage you to continue to engage and collaborate with your clinical teams, and in so-doing make yourself, and our wonderful profession, always valuable.
Radiology was the right place for me, and I hope it is for you, too. With more information at your fingertips than ever before, you will help uncover the story for each patient and bring tremendous value to the clinical team. You are critical to patient-centered care, and we can't wait to welcome you aboard.

Numed, a well established company in business since 1975 provides a wide range of service options including time & material service, PM only contracts, full service contracts, labor only contracts & system relocation. Call 800 96 Numed for more info.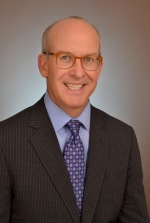 About the author: Dr. David Gruen, MD, MBA, FACR, is the Watson Health Deputy Chief Medical Officer for Imaging, and a practicing radiologist specializing in women's imaging. After receiving his medical degree from the Weill-Cornell University Medical College, he completed a radiology residency at the New York Hospital- Weill Cornell Medical Center, followed by a post-doctoral fellowship at Memorial Sloan Kettering- Cancer Center. He received his MBA from the Isenberg School of management at the University of Massachusetts.

Dr. Gruen is a Fellow of the American College of Radiology and a nationally recognized leader in the medical imaging community. He serves on several committees for the American College of Radiology; is an accreditation inspector for mammography and breast biopsy for the American College and Radiology; and was the first radiologist in the country to become a program inspector for the National Accreditation Program for Breast Centers (NAPBC). He is a frequent lecturer and key opinion leader on topics including new technologies in imaging; advances in women's imaging; and physician burn-out. He has served on numerous hospital committees and boards, currently serves on the board of the Breast Cancer Alliance and previously served on the board of Susan G Komen, New England.
Back to HCB News