From the March 2020 issue of HealthCare Business News magazine
Greater member satisfaction: Patients whose insurers provide air medical coverage do not receive balance bills, whether they've obtained their insurance via a commercial carrier, Medicare or Medicaid. Such patients have financial responsibility only for their co-payments and deductibles, if applicable.
Safer, more reliable facility transfers: Due to their inherent urgency, all types of emergency medical transportation bring some sort of risk. No industry understands this better than air medical transportation, which explains why these type of providers constantly focus on safety and risk mitigation.

Numed, a well established company in business since 1975 provides a wide range of service options including time & material service, PM only contracts, full service contracts, labor only contracts & system relocation. Call 800 96 Numed for more info.

The industry's leading medical providers staff air ambulances with a registered nurse, as well as paramedic-level trained clinicians who have practiced at least three years in an emergency care or intensive care setting. After clinicians have completed their initial training, they work as a third member on missions until they have experienced enough patient encounters to function independently.
Improved access to care: Rural hospitals have continued to shutter operations at a disturbing rate, with nearly 100 closed since 2010 and another 600 at-risk. For patients who live in these areas that are often located a long distance from medical facilities, access to quality care is becoming a more serious concern.
Due to the outsized amount of attention focused on balance billing, it's easy to lose sight of the many reasons health insurers are prioritizing the addition of air medical services to their networks. Reaching in-network agreements with emergency air medical transportation providers enables health insurers to boost patient satisfaction, safely and quickly transfer patients between medical facilities and improve access to care for geographically isolated patients. Armed with a better understanding of the economic realities of delivering emergency air medical transportation, the broader healthcare industry must move forward together to extend the reach of these critical, life-saving services.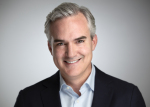 About the author: Chris Myers is the executive vice president of reimbursement for Air Methods, a medical transport company focused on quality of care for patients and safety in aviation.
Back to HCB News