por
Thomas Dworetzky
, Contributing Reporter | July 15, 2019
In June, AdvaMed sent a letter to USTR
expressing its tariff opposition
regarding Mexico.
Its president and CEO Scott Whitaker, in the letter to U.S. trade representative Robert Lighthizer on behalf of the industry stated, "AdvaMed strongly opposes tariffs on medical technologies that save and improve countless lives every day. We've been engaged with the administration and Congress regarding the proposed tariff increases on products from Mexico to make sure our views are known."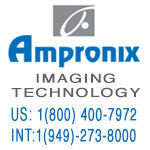 Special-Pricing Available on Medical Displays, Patient Monitors, Recorders, Printers, Media, Ultrasound Machines, and Cameras.This includes Top Brands such as SONY, BARCO, NDS, NEC, LG, EDAN, EIZO, ELO, FSN, PANASONIC, MITSUBISHI, OLYMPUS, & WIDE.

In May, Varian announced its
preliminary estimates
of the incremental gross impact of new China tariffs, which were in the range of $3 million to $5 million.
In January, healthcare giant
Philips stated
that it would shift around production from the U.S. to China and vice versa worth "hundreds of millions" of euros, in order to escape tariffs, CEO Frans van Houten said at the time.
"This is not peanuts," he said at the time, adding that the changes slated for the first six months of the year "are serious changes to our supply chains."
It also kept with its earlier prediction that the tariff war would shave nearly $69 million from 2019 profits.
Back to HCB News