HTMs should communicate these and other insights outside the hospital environment with vendors and third-party providers to find the best possible plan and price for each individual institution or department, according to Anthony McCabe, associate director of clinical engineering services at the Ohio State University Wexner Medical Center.
"We have to ask ourselves, 'What are we doing in addition,' he said. "We need to work on parts agreements to try and drive even more value. We have to try to make sure our CMMS is capturing all of our parts and speak to the vendors and go to third-party vendors so we can drive those costs down."
Story Continues Below Advertisement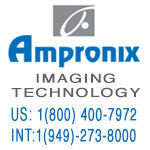 Special-Pricing Available on Medical Displays, Patient Monitors, Recorders, Printers, Media, Ultrasound Machines, and Cameras.This includes Top Brands such as SONY, BARCO, NDS, NEC, LG, EDAN, EIZO, ELO, FSN, PANASONIC, MITSUBISHI, OLYMPUS, & WIDE.

The importance of all of these tasks stems from the need to make clear the roles and capabilities that HTMs bring to their healthcare systems, as well as to the entire healthcare ecosystem. Mahdi says that predictive analytics has enabled her team to change the perception of leaders of other departments, many of whom originally thought that clinical engineering just performed preventative and corrective maintenance and worked on several projects.
"The aim is to work closely and build the teams with other departments so they understand all of the resources and value that clinical engineering brings to the table," she said. "Otherwise, they will have a preconceived conception that clinical engineering is only responsible for various things. The more you are engaged with other departments and leadership, [it] shows the success of your department."
Back to HCB News