Startup Eden Radioisotopes has established an investment agreement with Yates Family company Abo Empire that will help fund the construction of a reactor for the production of medical isotopes.
The New Mexico-based nuclear structure will be less than 2 MW and used primarily to generate Molybdenum-99, the parent isotope of Technetium-99m. Its construction is expected to help curb the impact of supply shortages of the highly desirable radioisotope for molecular imaging.
Story Continues Below Advertisement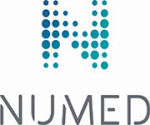 Numed, a well established company in business since 1975 provides a wide range of service options including time & material service, PM only contracts, full service contracts, labor only contracts & system relocation. Call 800 96 Numed for more info.

"The Eden approach uses a historically well understood reactor and low-enriched uranium Mo-99 target science that has been validated to produce commercial quantities of Mo-99," Chris Wagner, COO of Eden Radioisotopes, told HCB News. "The Eden reactor uses an all-target core that would operate 22 hours, seven days a week. This allows for Molybdenum-99 targets to be continuously irradiated and readily available for processing as needed. Other typical current medical isotope reactors may operate on a cycle of some period of time, such as 28 days, and then be down for a week of routine maintenance. During times of market shortage(s), this operational difference would allow Eden to quickly ramp up mo-99 production to fill a shortfall."
A $4 billion-a-year global market, 40 million diagnostic molecular imaging procedures take place each year worldwide, with 80 percent requiring Technetium-99m. Of that amount, 90 percent are either cardiac or cancer-related.
Distribution of Mo-99, however, is a challenge, due to its short half-life, which prevents it from being stockpiled. In addition, only five reactors in Canada, Netherlands, South Africa, Belgium and Australia are primary producers of the isotope and often encounter numerous unplanned outages for repairs, due to their ages. This leads to supply shortages and hikes in the cost, scenarios which may become more frequent, with the Canadian reactor
now offline
and the 60-year-old Dutch one predicted to be at the end of its lifespan.
To keep demand stable, Eden plans to utilize exclusively licensed, patented reactor technology from Sandia National Laboratories to generate Mo-99 in large quantities. The reactor will utilize an all-target, variable-sized core of low-enriched uranium, which only requires downtime measured in hours instead of days, with the entire core of Mo-99 targets able to be processed to produce more than 10,000 Curies of Mo-99 per week.
Its size, which is similar to that of research reactors on many university campuses across the U.S., also helps reduce the costs for fuel, downtime, maintenance, personnel and large-scale operations that make large reactors, which range from 10 MW to 200 MW, not cost-effective.