por
Thomas Dworetzky
, Contributing Reporter | March 27, 2019
The proposed rule can be found at www.regulations.gov for public comment.
When asked about the possibility of provider pushback, Shuren told reporters,
according to CNBC
, that, "we'll have to see what kind of feedback we receive," adding that, "we're certainly imposing additional and stronger requirements on these facilities," but he stressed that the agency thinks "this is important to protect the public health and best serve patients."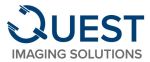 KenQuest provides all major brands of surgical c-arms (new and refurbished) and carries a large inventory for purchase or rent. With over 20 years in the medical equipment business we can help you fulfill your equipment needs

In February, Federal legislation
was signed into law
that had a regulation requiring mammographers to add the dense breast tissue information to both the lay letter and report to referring physicians.
"The legal mandate is meant to educate women regarding dense breasts and explain that mammography is less sensitive in the denser breast categories. The denser the breast tissue, the more difficult it is to identify a small mass that may be cancerous, as it may hide in the dense background," Dr. Stamatia Destounis, a clinical professor and managing partner at the Elizabeth Wende Breast Care center, told HCB News at the time. "It is also meant to inform the health care providers that will get questions regarding this topic from their patients."
But she advised at that time that the new law is not all that is needed.
"We need to encourage open communication among health care providers, radiologists and women getting a mammogram on the benefits and limitations of mammography in denser breast tissue categories," she told HCB News. "We need education regarding other screening tests that may be appropriate for these patients; identification of the higher-risk patient for breast cancer, and commitment to educating women and their physicians on the benefits of screening; and communication with insurers to make certain these additional screening tests are reimbursed so the patient does not have the financial burden of the screening studies."
The National Cancer Institute (NCI) estimates that 12.4 percent of women will develop the disease during their lives. In 2018, according to NCI, over 260,000 women were diagnosed with breast cancer and more than 40,920 women died from it.
Back to HCB News