"The primary change to the way of working that the paper suggests is through the automated extraction of follow-up recommendations, it is possible to proactively notify or remind referring physicians of an impending follow-up date for their patients," said Mabotuwana. "In addition, such a system could also track which clinical programs are successful in changing the follow-up adherence rate through patient engagement systems."
Mabotuwana added that there are many reasons why a patient does not comply with follow-up recommendations. These include valid clinical reasons. For instance, the referring clinician may have prioritized more important clinical concerns, especially when treating a complex patient who has multiple comorbidities. Without recommended follow-up imaging exams, patients then present at a stage where their disease has progressed in such a way as to limit treatment options and efficacy.
Story Continues Below Advertisement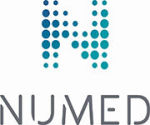 We offer full service contracts, PM contracts, rapid response, time and material,camera relocation. Nuclear medicine equipment service provider since 1975. Click or call now for more information 800 96 NUMED

"Having the capability to identify patients who can benefit from patient engagement initiatives is important to improve overall adherence rates," said Mabotuwana.
Back to HCB News