por
Lauren Dubinsky
, Senior Reporter | April 15, 2019
From the April 2019 issue of HealthCare Business News magazine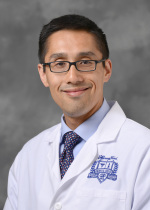 "Part of mission at the Henry Ford Center for Structural Heart Disease is research and clinical investigations in new devices," said Dr. Marvin Eng, director of research and fellowship director for the center. "Minimally-invasive annuloplasty of the mitral valve gives patients options for repairing the valve, should a traditional surgery be a poor option."
The majority of patients will experience immediate improvements in their breathing as well as other side-effects of mitral valve regurgitation. In most cases, they will be able to go home a couple days after the procedure.

6 AMBULANCES TO BE AUCTIONED ON 8/16/22. 2003 FORD, E-450 SUPER DUTY(2) 2014 FORD AMBULANCES, 2011 FORD AMBULANCE, (2)2007 CHEVROLET AMBULANCES. Preview Monday 8/15/22 By appointment only. Contact Solid Resources 847-881-6733 or matt@solidresourcesllc.com

CardioBand has already been approved for use in Europe since September 2015. Edward Lifesciences is now pursuing FDA approval through the Annular ReduCtion for Transcatheter Treatment of Insufficient Mitral ValvE (ACTIVE) trial.
This prospective, randomized, multi-center trial plans to recruit 375 participants with clinically significant functional mitral regurgitation. The participants will be randomized to receive treatment with either CardioBand plus guideline-directed medical therapy (GDMT) or GDMT alone.
The researchers will assess the participants at follow-up visits that will be scheduled at discharge, 30 days after the procedure, six months after the procedure and then annually for a span of five years.
When asked whether non-surgical mitral valve repair will ever replace the surgical approach as the standard of care, Eng said it is a possibility, but that we are quite a way away from that becoming a reality.
"The devices and techniques would have to be so precise that they could emulate surgery," he said. "Considering the finesse needed in surgical mitral valve repair, it will take some time before we get there."
Back to HCB News