por
Gus Iversen
, Editor in Chief | August 07, 2018
From the August 2018 issue of HealthCare Business News magazine
HCB News: When the FDA says objective evidence of a safety issue was not sufficient to warrant further regulation, do you think that means more evidence is needed or that there isn't a problem? Is the language intentionally vague?
Scot Mackeil:
Many of the parties in this debate have never worked in hospitals every day and may not be aware that every hospital in America has a robust risk management department that is at the core of their safety management and QA programs. Among other things, this department is responsible for compliance with the Safe Medical Devices Act of 1990, a federal law.
Every hospital has a well developed system to receive and manage reports of patient safety related events and abnormal occurrences, including complaints about equipment failures from caregivers, called a "safety report" or "incident report". Hospital employees receive regular education about the reporting systems and their use. Events that result in patient injury or death, (including those involving a medical device) already trigger comprehensive, mandatory reporting to the manufacturer and the FDA.

Quest Imaging Solutions provides all major brands of surgical c-arms (new and refurbished) and carries a large inventory for purchase or rent. With over 20 years in the medical equipment business we can help you fulfill your equipment needs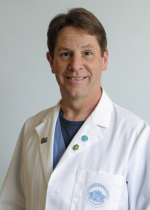 I have worked closely in support of this process many times in my career and can tell you, hospital employees take this duty very, very seriously. So I believe that when the FDA says there is "insufficient evidence," I agree and thanks should be extended to the countless risk managers and hospital employees who have submitted safety reports, Form 3500's, MedWatch and MedSun reports, and practice excellent care every day.
Rob Kerwin:
I will add that while some trade associations representing manufacturers contend the FDA had a "blind spot" IAMERS does not share their view.
The FDA uses in its report, among other data points, the Medical Device Reports ("MDRs) to monitor device performance, detect potential device-related safety issues and contribute to benefit-risk assessments. While not perfect, this system has examined reports and of the 4,301 MDRs identified, three reports contained sufficient information to conclude that servicing caused or contributed to a death. A conclusive relationship between third-party device servicing and adverse events was not established.