In March, HealthCare Business News looks at cardiac imaging
From the latest in intraoperative and fluoroscopic technology, to cardiac ultrasound innovations and cutting edge special procedures, the March issue of HealthCare Business News explores the evolving role of imaging in cardiology.
FEATURED STORIES
What's new in C-arms and tables? - As procedures become less invasive and shift to outpatient settings, C-arms and tables are becoming more mobile for maximum flexibility in small spaces. Here we look at some of the latest offerings from leading manufacturers.

Cath angio / special procedures - From reducing dose exposure to navigating technology hurdles and shifts in reimbursement, leading cardiac imaging providers discuss trends shaping the modern-day cath lab.

Cardiac ultrasound - Few modalities are feeling the impact of automation like cardiac ultrasound. We look at ways AI is bringing better, more efficient outcomes to echocardiography.

DOTmed 100 - Discover some of the industry's top equipment sellers and parts companies.
COLUMNS & DEPARTMENTS
Imaging Department Manager - Learning to provide constructive feedback is crucial for running a happy imaging suite, insights from Jennifer Kirkman, imaging services manager at High Point Medical Center.

Leadership Matters - Leilani Schweitzer, patient liaison for Stanford University Hospital's risk management, knows as well as anyone how catastrophic a medical mistake can be. Today, she dedicates herself to improving transparency and reconciliation when they happen.

Biomedical Perspectives - Not sure which equipment request should take top priority? Joseph Gucciardi, clinical engineer for the Veterans Administration in White River Junction, Vermont, discusses the beauty of multi-criteria decision analysis (MCDA).

People on the Move - Highlighting nine industry leaders who have either taken positions at new companies or been promoted.

Cardiac collaboration - Discover how a doctor in Arizona built a robust peripheral arterial disease (PAD) practice at a county hospital by partnering with vascular surgeons and interventional cardiologists to share scarce resources (a single angio suite), learn from each other (radial access interventions) and consult on tough cases to better serve the patients in his area.

Cardiac CT update - We speak to Dr. Todd Villines, Chair of the ACC's Imaging Section to find out what technology and utilization trends attendees of the ACC meeting can expect to hear about.

Cardiac MR update - Dr. Dee Dee Wang, a member of the ACC's Imaging Section, shares insights on how cardiac MR is evolving and how new technology is making it more accessible to a greater patient population.

Injector maintenance - Steve Maull shares tips to ensure the longevity of your facility's injectors.

Wearables and heart health - How is wearable technology being integrated into cardiovascular care?

Supply Chain Savvy - Expert insight on encouraging strategic thinking and improving inventory performance in an unpredictable environment.

Future of - Itamar Kandel, CEO of HeartVista, discusses how new technology and artificial intelligence are poised to resolve cost and time challenges related to advanced cardiac imaging exams.
SHOWS & EVENTS
Q&A with World Health Care Congress leadership - We speak with senior health care content strategist, Brian Eastwood, about what to expect at this year's event.
Ratings & Awards
DOTmed 100 for 2020
The DOTmed 100 actually are, and always have been, "The DOTmed 100 Independents." They are not the biggest companies in health care — in fact, most are small- to medium-size businesses — but they are sales and service companies registered on DOTmed that have been most highly rated for their quality of service, honesty and integrity. In fact, independent dealers/parts and service companies have become fully accepted and respected members of the health care community, and add value to it.
Numbers that will drive your sales message home
Total Circulation: 26,039
Diagnostic Imaging Center Manager/Supervisor: 5,381
Director/Manager of Diagnostic Imaging: 4,026
C-Levels: 7,275
Additional Online Emailed Circulation: 32,500+
Advertising Deadline Close: Tuesday, February 11th
Materials Deadline Close: Friday, February 14th
Bonus Distribution:
HCP - Spring; Hospital & Healthcare / Radiology & Imaging - March 16-18, New Orleans
SIR - Society of Interventional Radiology - Seattle, WA March 28-April 2
Our 2019 Issue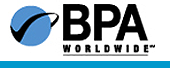 DOTmed is BPA certified, meaning that a neutral third party has verified our circulation numbers.
Advertise on DOTmed's Homepage: Check out the new Resource Guide to promote your company, products & services
---
Digital Distribution
Each month DOTmed emails a digital copy to 32,500+ users.
New sponsorship opportunities available.
Contact us for more information!



Did you make the DOTmed100 for 2020?
Click here for your special offer.