The Signify View
Despite the impact of the COVID-19 pandemic, the ultrasound market is in a good place in 2021; a full market recovery is forecast to 2019 revenues, with the traditional markets of radiology, cardiology and women's health driving growth. In the coming years, the market will be expanded by the increasing use of ultrasound in point-of-care and primary care.
Related market report

Quest Imaging Solutions provides all major brands of surgical c-arms (new and refurbished) and carries a large inventory for purchase or rent. With over 20 years in the medical equipment business we can help you fulfill your equipment needs

"World Market for Ultrasound Equipment – 2021 Edition" provides a data-centric analysis of current and projected demand for cart, compact and handheld ultrasound systems. It features analysis of 30 geographic markets, with breakdowns by clinical application and product mix. The report is based on a robust primary research method and sales data reported by vendors of ultrasound equipment.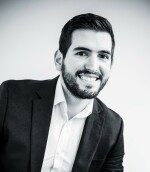 About Signify Research: Signify Research is an independent supplier of market intelligence and consultancy to the global healthcare technology industry. Our major coverage areas are Healthcare IT, Medical Imaging and Digital Health. Our clients include technology vendors, healthcare providers and payers, management consultants and investors. Signify Research is headquartered in Cranfield, U.K.
Back to HCB News