Because CBOs and social services agencies assist in identifying risk factors to suggest targeted care, involving CBOs can deepen the perspective of the patient. Network and data integration with CBOs informs providers with a real-time "completed" or "missed" status of a patient referral to a community organization, thereby closing the loop across delivery partners. With CBO services typically being less expensive than medical services, VBC financial performance also sees a lift.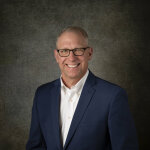 Overcoming technological and financial obstacles
Although understandable due to limited/philanthropic-only sources of funding, CBOs are typically not as technologically advanced as their health system and payer partners, causing challenges in achieving integration. Health Insurance Portability and Accountability Act (HIPAA) compliance for information exchanges with CBOs who may not be viewed as covered entities or business associates under the law is an example of the concerns raised by not accommodating for this technology mismatch. Moreover, the bulk of the data from CBOs is unstructured information not easily integrated into electronic health records (EHRs) and practice management systems, creating more manual and costly data entry for all stakeholders.

Quest Imaging Solutions provides all major brands of surgical c-arms (new and refurbished) and carries a large inventory for purchase or rent. With over 20 years in the medical equipment business we can help you fulfill your equipment needs

Efficiently compensating and tracking spending on non-medical partners such as CBOs can also be challenging. For example, to receive reimbursement, CBOs must be able to submit an invoice either through the health system or directly to the payer. This paper document makes electronic visit verification (EVV), required today for Medicaid home care and on the horizon for other markets, to trigger payment more time-consuming and costly for all partners involved.
Today, health systems and payers can incorporate such unstructured data for their VBC programs while simultaneously coordinating payment for services by layering SDOH capture and payment technology platforms onto their existing infrastructure. The unstructured CBO information can be captured, digitized and extracted for placement into the provider EHR, creating a fully digital longitudinal health record (LHR) – an actionable medical record containing the care continuum. Likewise, this digitized data can be exchanged with and consumed by the payer's care management system to complete the picture for risk-scoring and predictive analytics.