From the January/February issue of HealthCare Business News magazine
By Adrienne Dresevic and Arturo Trafny

On November 20, 2020, the Centers for Medicare and Medicaid Services (CMS) issued a Final Rule updating the Physician Self-Referral (Stark) Law.
The Final Rule implemented a number of significant changes to the Stark Law meant to continue the push towards a value-based healthcare system.
The updates to the Stark Law are effective January 19, 2021, except as otherwise specified below. Of note, the Office of Inspector General (OIG) has issued a Final Rule to update the Anti-Kickback Statute (AKS) with many similar provisions.

The right combination of workflow, clinical equipment and technology can improve patient care, clinical outcomes and your bottom line. Click above to learn more.

A brief overview of the Stark Law
The Stark Law prohibits a physician (or his/her immediate family member) who has a financial relationship from referring a Medicare patient to an entity for the furnishing of designated health services (DHS) (e.g., radiology and certain other imaging services, radiation therapy services, physical therapy, etc.). Further, it prohibits the entity from billing Medicare or other payors for such DHS, unless an exception applies.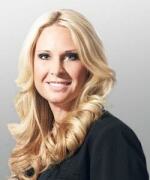 While radiologists are oftentimes not considered "referring providers" under the Stark Law, they may have financial relationships with referring physicians which trigger the Stark Law. Additionally, many practices around the country comprising referring physicians rely upon the in-office ancillary services exception (IOASE) to the Stark Law in order to furnish in-office ancillary services (e.g., diagnostic imaging services) to patients in the practice's office. In order to take advantage of the IOASE, practices must first meet the "group practice" definition under the Stark Law. The IOASE protects in-office imaging and other diagnostic testing services if the services are provided by the referring physician or his group, billed by the performing physician/group, and provided either in a centralized building or the same building where the referring physician regularly practices medicine. Notably under the Final Rule, CMS did not revise the IOASE. However, there were clarifications made to the "group practice" definition, as detailed below.
Defining a 'group practice'
CMS revised the criteria for meeting the definition of "group practice" and several definitions related to group practices (i.e., DHS, physician, referral, remuneration, and transaction). One significant update being CMS' clarification that a group practice's "overall profits" means the profits derived from all DHS of the entire group (if there are less than five physicians in the group) or the profits derived from all DHS of any component of the group (if there are at least five physicians in the group). Therefore, group practices must first aggregate their DHS profits before making any profit-based payments. This prohibits a group practice from distributing DHS profits on a split-pool (i.e., service-by-service) basis. CMS argued that split-pooling indicates a practice is not a unified business, a requirement for group practices.