By Jeremy Simon and Jerry Carlson
The tumult of 2020 forced radiology departments into constant adaptation to changing demands for their services, both in terms of volume and exam types.
The beginning of a new year is an ideal time to assess how the global pandemic has changed radiology operations, and to take steps to improve operations moving forward. Three areas to consider are the cost-effectiveness of your equipment, supply reliability, and patient comfort and safety.
Cost-effectiveness of equipment
While the world eagerly awaits a return to normal, the pandemic is still with us. In the short-term, this means radiology departments are dealing with fewer exploratory studies and more patients with acute illness, because Covid-19 has caused patients to delay elective procedures.

Numed, a well established company in business since 1975 provides a wide range of service options including time & material service, PM only contracts, full service contracts, labor only contracts & system relocation. Call 800 96 Numed for more info.

Addressing this change means focusing on applications which do not necessarily require the latest innovations, and which are often well-served by imaging systems and components in the value and performance segments of the market. When you assess your organization's equipment needs, you may find that you are best served by cost-effective, workhorse systems to address the pre-surgery imaging and assessments of acute illnesses that are likely to fill your schedule in the short term. In addition to cost-effective imaging systems, components and software that support uptime and long use will help you meet both operational and budgetary goals.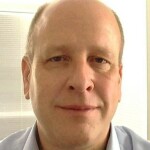 Supply reliability
In the early days of the pandemic, supply chains broke down around the world, and components that once could be shipped overnight were delayed. While global pandemics are not common, there are other causes of supply chain disruption, and preparing for this inevitability will safeguard against downtime.
First, understand your choices when it comes to component supplies. Ask your suppliers about their plans to mitigate disruption.
Second, meet with your biomedical engineering department to create a list of components to have on-hand. Discuss which components are prone to break down or wear out, and how that affects operations. Then order spare parts to have ready when they're needed.