To create more value, the industry needs to find new ways of working and more flexible business models. These business models will take shape in a variety of ways including: shared risk models or performance-based partnerships, software-as-a-service, flexible financing options or even enabling technology platforms that support a new, distributed model for services. The key point here is that we need different ways of looking at the business model of healthcare against the global economy of healthcare with tailored and effective solutions that provide patient value and business efficiency in tandem.
For example, with a risk-based model, hospitals might work with vendors to secure a lower initial purchase price on a technology innovation by agreeing upon quality metrics that enable the supplier to recapture some of the benefits based on the technology's performance later. In this way, both parties are a part of a strategic partnership where they take shared accountability for delivering technology value long-term, in order to reduce the upfront capital expenditure for the hospital and deliver a better standard of care in the short-term. Or, it could be the creation of a new radiology-as-a-service outsourcing business model in which imaging expertise is shared through an enabling platform for a more cost-effective, global or regional approach to healthcare when access to care and expert radiology resources are limited.

Special-Pricing Available on Medical Displays, Patient Monitors, Recorders, Printers, Media, Ultrasound Machines, and Cameras.This includes Top Brands such as SONY, BARCO, NDS, NEC, LG, EDAN, EIZO, ELO, FSN, PANASONIC, MITSUBISHI, OLYMPUS, & WIDE.

As these new business models become more prevalent, we'll need a new kind of mindset to deliver on value based care. A mindset of not just looking for a "scanner" but a partner with whom solutions can be created that deliver on the Quadruple Aim. A partner that can help identify the problem and the many contributing factors involved, and then devise a strategy with a broader systems view of healthcare to help solve it. These strategic partners will work alongside them in a consultative, outcomes-focused approach to optimize the utilization of technology, pursue clinical innovation goals or address specific care pathways. In this way, healthcare systems get more than just a "checkup", but a real prescription for success that will help them to analyze and understand their challenges — from a clinical, operational and financial view.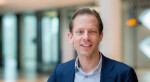 It's time to reinvent the supplier-provider relationship in healthcare toward value creation. Flexible business models, integrated solutions and strategic partnerships will provide the 360-degree solution that will help healthcare providers keep both their patients — and their business — healthy for the long-term.
About the author: Kees Wesdorp is the business leader for diagnostic imaging at Philips
Back to HCB News