por
John R. Fischer
, Staff Reporter | September 23, 2019
From the September 2019 issue of HealthCare Business News magazine
"Deep learning brings the right tool for using bigger data," said Dr. Ge Wang, a chair professor of biomedical engineering at Rensselaer Polytechnic Institute. "It can reconstruct high-quality CT images from very noisy data. Multiple papers have been published on the subject with excellent results. Low-dose CT reconstruction can be done now with a deep neural network. This is really a cutting-edge development with real-world utilities."

Special-Pricing Available on Medical Displays, Patient Monitors, Recorders, Printers, Media, Ultrasound Machines, and Cameras.This includes Top Brands such as SONY, BARCO, NDS, NEC, LG, EDAN, EIZO, ELO, FSN, PANASONIC, MITSUBISHI, OLYMPUS, & WIDE.

As a result, more CT manufacturers are integrating these tools into their scanners. Other dose management technologies long in use, such as dose modulation, which enables the scanner to adjust radiation dose based on factors such as the patient's size and heartbeat, are also maturing due to new capabilities.
"The biggest challenge for imaging professionals is to be well-trained on the equipment and keeping up-to-date with technological advancements, to maximize patient safety and image quality," said Vino Durairaj Ph.D., DABR, regional vice president of technical operations at West Physics. "That, I think, is where most imaging facilities are facing a challenge."
The right dose for the right patient
Ten or twenty years ago, protocols for a head CT or a chest CT would be the same for all types of patients. Now, it is possible to tailor dose based on patient size. "Technologies such as dose modulation, along with awareness, are helping to customize dose on an individual level," said Mahesh.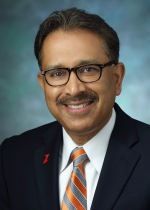 Specific factors to consider depend on the scan, with common ones including age, body size and weight. Cases involving pediatric patients especially should take these factors into consideration, according to Durairaj.
"If a pediatric patient has an adult-sized body part and you're using pediatric imaging protocols you would normally use, then the image quality is going to be compromised," he said. "In that case, we are not providing the patient care required for that particular patient."