por
Sean Ruck
, Contributing Editor | September 02, 2019
From the September 2019 issue of HealthCare Business News magazine
HealthCare Business News spoke with Arthur A. Gianelli, MBA, MPH, president of Mount Sinai St. Luke's, to get the details his unique background brings to his role, and to hear his insight about the hospital and healthcare overall.
HCB News: What inspired you to pursue a career in healthcare?
AG:
My path was not a traditional one. I worked for a significant time in local government: first, as a director of operations for a town, then as a deputy county executive for budget and finance. My expertise was in finance, turnaround management and strategic planning.
While I was deputy county executive, I was approached by the consultants the county had hired to help develop a strategic plan for its affiliated public hospital. The hospital was chronically challenged, financially and otherwise. The consultants wanted me to run the hospital. I laughed. I told them I had not run a hospital before, I'd been successful in my career, but that's a challenge not like any other. And no one had been successful historically in running that hospital. However, the more I thought about it, I believed in the hospital's mission and the population it served and I decided to look at it as a real opportunity. I decided to take a chance and go for it. I advised the consultants that they needed to persuade my wife, who was adamantly opposed to this, being very familiar with the hospital and its history. But they were able to persuade her as well.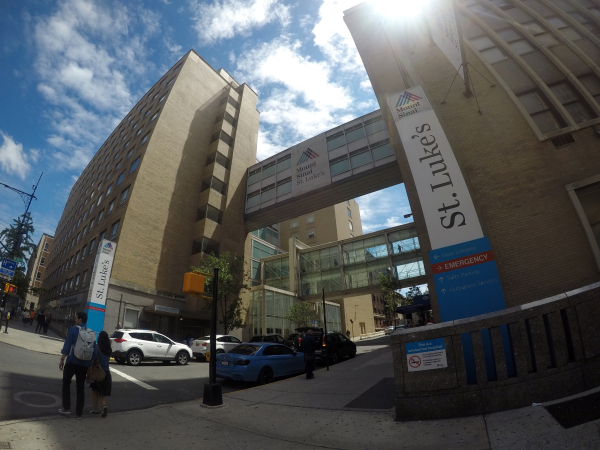 I took the leap and started my tenure. Given the constraints we were under and the challenges facing that institution, I think we did really remarkable work in terms of improving quality and safety and starting to recover the finances of the hospital. We also reinvested in the hospital in ways that hadn't been done previously. We also encouraged the staff to believe that transformation was possible. And finally, I joined a number of boards across the country. I was on the executive committee of America's Essential Hospitals, the regional policy board for the American Hospital Association, the executive committee for Healthfirst. My goal was to gain knowledge and insight into running a hospital. Now, I actually teach hospital operations at Columbia University and at Mount Sinai. I'm proud of that, because it wasn't too long ago that I was just embarking on a career as a healthcare administrator.