What lengths do top athletes go to in order to reach peak performances and which findings in the field of professional sports are relevant for the public at large? These are just two of the questions that are being addressed at this year's 7th MEDICA MEDICINE + SPORTS CONFERENCE (MMSC) on November 20 and 21, 2019.
The conference will take place in Düsseldorf, Germany as part MEDICA 2019 (November 18 – 21, 2019) the world's leading medical trade fair with over 5,000 exhibitors. Here, interested parties can find out more about the progress being made in the field of sports medicine and experts from the fields of sports medicine, sports sciences and the health industry can benefit from the strong emphasis on networking. With the 2020 Summer Olympics in Tokyo only a year away and only three years to go until the 2022 FIFA World Cup, Performance Medicine is of course on the agenda. One hot topic in this field is regeneration, for example.
Which is one reason why Sebastian Kienle, one of the world's best triathletes, will be speaking at the conference in November. He won the 2014 Ironman World Championship in Hawaii and is a three-time Ironman European Championship winner, among other awards. Just recently Kienle told a lifestyle magazine, "If I had an identical twin and he pursued his career without the use of technology and data analysis, the poor guy wouldn't stand a chance." When it comes to training, he relies on state-of-the-art technologies by Polar, Cortex Medical, Runscribe and Quarq, to name a few. Kienle then aligns his training according to the data that is available in real time. On November 20 he will be the first keynote speaker of the conference and address which data then plays a role in preparing, competing, regenerating and preventing accidents and illness.
Preparing for Tokyo 2020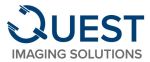 KenQuest provides all major brands of surgical c-arms (new and refurbished) and carries a large inventory for purchase or rent. With over 20 years in the medical equipment business we can help you fulfill your equipment needs

Sebastian Kienle's address will be followed by a talk dealing specifically with the Olympic games, namely "Summer is coming! Preparation to Tokyo 2020 Olympics" held by Dr. Stéphane Bermon, Director of the Health and Science Department at the International Association of Athletics Federations (IAAF). The anticipated heat presents a huge challenge for the athletes and their teams. Under normal ambient conditions, our body temperature increases to around 37 to 39 degrees Celsius under stress.
If the surrounding temperature is high, our core body temperature can increase to more than 39 degrees Celsius while running a marathon, which can lead to an impairment of basic bodily functions and consequential medical damages. Heat chambers, training locations with high temperatures, new biomedical devices such as pills that are taken to measure temperature, sweat analyzers, thermal imaging cameras, specially developed clothes and wearable electrolyte and thermal analyzers are used to research better preventive measures as well as to optimize the treatment of athletes with heatstroke. Global warming on the one hand and the increasing number of endurance athletes on the other are certain to put a stronger focus on heat-related illnesses and the prevention thereof. Dr. Bermon's talk will focus on how the IAAF is handling these challenges, giving visitors an idea of things to come.