FORT LAUDERDALE, Fla., July 19, 2019 – MEDNAX Radiology Solutions, one of the nation's largest radiology practices, and vRad (Virtual Radiologic), a MEDNAX company, will exhibit at AHRA: The Association for Medical Imaging Management's 2019 Annual Meeting from July 22-24 in Denver, Co. MEDNAX leadership will be on-site at booth #314.
AHRA is the professional organization representing management at all levels of hospital imaging departments, freestanding imaging centers and group practices. The Annual Meeting attracts more than 1,000 medical imaging leaders, offering the opportunity to network with industry peers from across the country and gain insight into health care services, tools and trends.
MEDNAX Radiology Solutions is recognized as an industry leader, an innovator in health care informatics and a pioneer in telemedicine. As the only national practice with a presence in all 50 states, MEDNAX Radiology Solutions serves more than 2,000 hospitals, health systems, clinics and imaging centers nationwide, reading over 11.5 million studies annually through approximately 825 board-certified radiologists, most of whom are subspecialty-trained. By delivering clinical excellence and continuous coverage through a combination of seamless on-the-ground and in-the-cloud radiology solutions, MEDNAX Radiology Solutions offers customized, comprehensive solutions to drive demonstrated growth and value.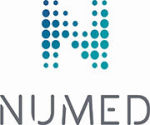 Numed, a well established company in business since 1975 provides a wide range of service options including time & material service, PM only contracts, full service contracts, labor only contracts & system relocation. Call 800 96 Numed for more info.

For more information, please visit MEDNAX Radiology Solutions online.
ABOUT MEDNAX
MEDNAX, Inc. is a national health solutions partner based in Sunrise, Fla. comprised of the nation's leading providers of physician services. Physicians and advanced practitioners practicing as part of MEDNAX are reshaping the delivery of care within their specialties and subspecialties, using evidence-based tools, continuous quality initiatives, clinical research and telemedicine to enhance patient outcomes and provide high-quality, cost-effective care. The Company was founded in 1979, and today, through its affiliated professional corporations, MEDNAX provides services through a network of more than 4,200 physicians in all 50 states and Puerto Rico. In addition to its national physician network, MEDNAX provides services to healthcare facilities and physicians in over 40 states through two complementary businesses, consisting of a revenue cycle management company and a consulting services company. Additional information is available at www.mednax.com.