por
Sean Ruck
, Contributing Editor | July 05, 2019
From the July 2019 issue of HealthCare Business News magazine
There's a lot we're excited about.
HCB News: Pick one technology or change in process to take place over the next five years to talk about.
JS:
I think care within the home, which incorporates telemedicine and house call programs, home monitoring systems and smart home systems . . . the theme is aging in place. We have an aging population. How do we connect them? Not only in healthcare, but socially. Because we see so much depression and isolation in the elderly. We want to work to ensure they can live happy lives and that the quality of life is as good as it can be.

Quest Imaging Solutions provides all major brands of surgical c-arms (new and refurbished) and carries a large inventory for purchase or rent. With over 20 years in the medical equipment business we can help you fulfill your equipment needs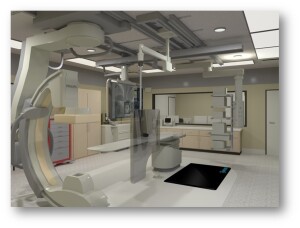 The other thing that I think is finally starting to happen in the industry is something we're very obsessed with. It's how we manage our processes. How the work is done — it's designed and governed by staff to move to excellent processes that really work, and includes the ability to make an exception if the patient has a unique need. I think our industry is waking up to the fact that we need to standardize around evidence-based best-practices, and to effectively use data to validate or invalidate the efficacy of those processes. We need to keep innovating and evaluating and progressing while we move toward common best-practices, all with the patient and family at the center of everything we do.
Back to HCB News