CHICAGO--(BUSINESS WIRE)--TVT2019 – Structural Heart Summit -- Materialise (NASDAQ:MTLS), a global 3D printing software and solutions company, has received FDA clearance for its Mimics Enlight cardiovascular planning software suite. The first release will support clinicians planning complex transcatheter mitral valve replacement (TMVR) procedures.
Mimics Enlight is based on the strengths of Materialise's Mimics Innovation Suite, which has helped clinicians produce patient-specific 3D models for more than 20 years. Created in collaboration with Henry Ford Health System in Detroit with Dr. Dee Dee Wang, MD, FACC, Director of Structural Heart Imaging, and leveraging the Henry Ford Innovation Institute's patented workflow, Mimics Enlight is intended to support patient selection and planning for structural heart and vascular therapy. The software is the first of its kind to include consistent methods of taking critical measurements. This enables clinicians to reliably plan and screen patients for cardiovascular procedures. The TMVR workflow provides a streamlined, easy-to-use clinical workflow for planning complex procedures to correct mitral regurgitation, a disease affecting nearly one in 10 people age 75 and older.
"We believe in the power of our mission to create a better and healthier world," said Bryan Crutchfield, vice president and general manager of Materialise North America. "We work very closely with teams at our partner hospitals and medical device companies to identify areas where 3D planning and printing can improve their ability to plan procedures. With the FDA clearance of Mimics Enlight, we are expanding the 3D toolkit for cardiologists working to treat patients with complex cardiovascular issues, starting with mitral valve replacement."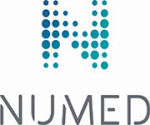 Numed, a well established company in business since 1975 provides a wide range of service options including time & material service, PM only contracts, full service contracts, labor only contracts & system relocation. Call 800 96 Numed for more info.

Each mitral valve replacement differs due to a patient's unique anatomy, making procedural planning crucial to the successful implantation of TMVR devices. Accurate measurements during planning are vital for predicting patients' risk for left ventricle outflow track (LVOT) obstruction, a complication resulting in obstruction of blood flow out of the left ventricle to the rest of the body.
"Materialise has a wealth of medical technology and experience built throughout two decades of development and implementation of the Mimics Innovation Suite," said Brigitte de Vet-Veithen, vice president of Materialise Medical. "That expertise in delivering patient-specific solutions serves as the foundation for Mimics Enlight Mitral's ability to consistently view and measure each patient's complex mitral valve anatomy. Using a 3D model created in Mimics Enlight Mitral improves physicians' ability to understand and plan procedures before entering the cath lab and gives them the reliable measurements critical to successful implantation of TMVR devices in highly diseased hearts."