From the August 2018 issue of DOTmed HealthCare Business News magazine
In the last eight years, Randal Walker has held three different positions at three separate independent service organizations (ISOs).
Appointed vice president of sales at Genesis Medical Imaging in 2011, the Tucson, Arizona resident found himself VP of CT and MR at BC Technical less than two years later, following its acquisition of Genesis. Fast-forward to 2018, and his title is now senior VP of imaging equipment sales at Alpha Source Group, a position he has held since the acquisition of BC Technical by Alpha Source last November.
Story Continues Below Advertisement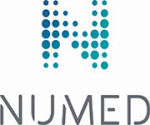 Numed, a well established company in business since 1975 provides a wide range of service options including time & material service, PM only contracts, full service contracts, labor only contracts & system relocation. Call 800 96 Numed for more info.

For Walker, the impact of healthcare industry consolidation may be more personal than it is for others, but it's plain to anyone that the trend is continuing to accelerate in the face of greater emphases on value-based care, changing regulations and declining reimbursements. These changes have forced a wide range of healthcare stakeholders – from providers to payers to servicers – to pool together their resources in waves of mergers and acquisitions in the hopes of expanding their portfolios to remain competitive.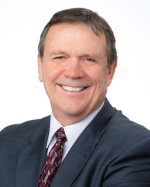 "I think everyone believes there is a solution in this space, and that they are smarter than the last guy," Walker told HCB News. "They think there are more ways to make money, so they are looking to acquire as large as they can to exploit the areas they think they can drive some costs savings and ultimately, some profits. It's been tried a lot. Very few people have been successful at it."
But in the effort to save more cash and expand expertise, the question of patient welfare has come into play, with many figures throughout the healthcare community questioning whether or not mergers and acquisitions (M&A) activity truly brings about lower healthcare costs or simply creates monopolies with the freedom to set their own prices.
When costs change, services should change too
The primary reason for any merger or acquisition is to expand one's customer base, offerings, and value in order to make a higher profit. One way that M&A activity helps enterprises achieve these objectives is by combining skill sets that expand their portfolios and enable them to streamline and simplify aspects of their operations such as their supply line.
| | | | |
| --- | --- | --- | --- |
| | Pages: 1 - 2 - 3 - 4 | >> | |