From the July 2018 issue of HealthCare Business News magazine
The following are just some of the products and services on display at AHRA 2018.
FerrAlert™ F.I.L.M
Kopp Development - Booth 520
Kopp Development Inc., the leading manufacturer of ferromagnetic detectors for MRI Safety is the ONLY supplier of the ferromagnetic incident log manager, FerrAlert™ F.I.L.M. The F.I.L.M. device is able to provide an automatic visual trace of the unintended ferrous events at the magnet room door. The logging of these events entering the MRI room is now required by The Joint Commission. The features of this device are very useful for TJC compliance as well as internal Root Cause Analysis. Our new software makes it even easier to create these logging reports for TJC's inspections. FerrAlert™ detectors are recognized to be the most accurate ferromagnetic detection systems for MRI, due to their unique, patented technology to detect and precisely locate offending ferrous objects.

Numed, a well established company in business since 1975 provides a wide range of service options including time & material service, PM only contracts, full service contracts, labor only contracts & system relocation. Call 800 96 Numed for more info.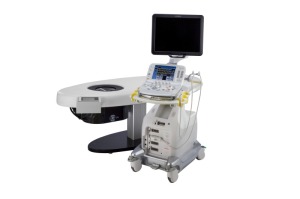 Sofia 3D Breast Ultrasound
Hitachi Healthcare Americas - Booth 400
SOFIA solves the economic and logistic challenges associated with whole-breast ultrasound by using a full-field radial scanning method. The resulting throughput, efficiency, and patient comfort make SOFIA the ideal solution for women with dense breasts. SOFIA scans an entire breast in a single 30-second radial sweep. SOFIA does not require a dedicated room allowing you to use SOFIA for a wide variety of diagnostic ultrasound exams in addition to whole-breast imaging. Unlike other systems, it requires no additional consumables and no time-consuming pre-scan preparation. Designed to reduce patient anxiety by providing the most comfortable and private exam possible, exams are done in the prone position, allowing the patient to rest comfortably and remain completely covered during the short scan.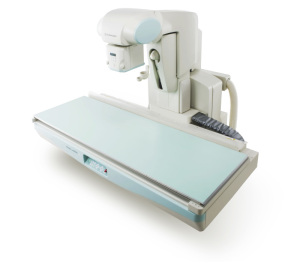 SONIALVISION G4
Shimadzu Medical Systems USA - Booth 404
The SONIALVISION G4 is a highly versatile RF system designed to perform a wide variety of examinations, including angiography, orthopedic, video fluoroscopy (for swallowing exams) and general radiography. The G4's Next Generation digital imaging platform is capable of Tomosynthesis, an advanced application option used for 3D like imaging. Also available is Slot Advance Radiography, an EDGE application used for long spine and limb imaging. The G4 table is bariatric rated and supports a 700lb static patient load.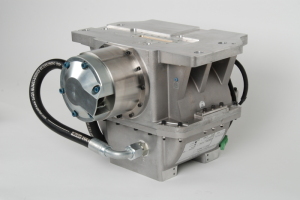 Aftermarket CT Replacement Tube - MCS 8064
Varex Imaging - Booth 1309
Varex Imaging's MCS 8064 Computerized Tomography (CT) replacement tube for Lightspeed® VCT series scanners is an anode end grounded (AEG) replacement X-ray tube and offers lower life cycle costs. The MCS-8064 installs and calibrates on the LightSpeed VCT like the original OEM tube, and Varex Imaging offers a full 12-month warranty.